The news about the upcoming market leader by Apple is on the verge these days. You might have gone through many rumors/leaks stated on different niche blogs about that market leader by Apple. We would like to state that the rumors for that market leader started a year yearly than it was even planned to release by Apple. Still wondering who is the market leader and about what we are talking?
The market leader is not any other product of Apple than the Sixth -generation iPhone 5. The next iPhone, iPhone 5 rumors were on the verge this month and this past week. We came across many round ups of concepts, leaks of parts, cases, and much more. Still we cannot say whose concept or leak is going to be final verdict of iPhone 5.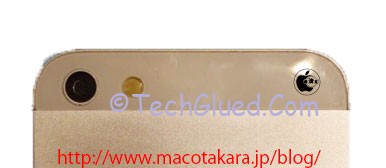 Today, Macotakaraa Chinese reliable blog cited some findings regarding the iPhone 5. The blog claimed that the iPhone 5 has been sent into production and will be released this fall. The news comes from a reliable source of the Blog. (Google Translation)
Told That My reliable Chinese sources, new iPhone HAS started Manufacture Phase, then " 5 iPhone cases "Are Being leaked at Alibalba.Com . This source Also Told, "iPhone 5 "Been which had leaked in May Were prototype (via 9To5Mac ) Design for test, and Producing new iPhone HAS SEVERAL Different Design in detail. The Design, which Were Told by this source, of this new iPhone HAS Blackface Naked partially glass and Aluminum Surface part covered. And a Small Hole, which Were seen in BETWEEN LED Flash and Lens, was gone Away or Invisible, Told this source.
We are not far away from seeing the iPhone 5 coming to our computers screen and in our hands. What we don't know is how the iPhone 5 would look like. Is it going to look like the glass renderings that were leaked few days back or will it get a full new body make up with some improvements. We for sure know that the iPhone 5 would have a 4-inch LCD Display and it would be completely redesigned.
This time Apple has to bring in something new because the competition is tough this time. Apple has to beat Samsung and Google this time by making the new market leader. Our hopes are on the verge for the upcoming iPhone 5. What do you people expect/think/need to see in the upcoming iPhone 5?