Two months back the Korean company released a new line up in the field of Samsung Galaxy S Series. The company proudly announced the first ever-smart phone that was inspired by nature and made for humans. This might sound interesting. Interestingly that Phone is no other than the Samsung Galaxy S III. The third generation phone line up in the field of Samsung Galaxy S series. The Samsung Galaxy S III is releasing all around the world on different dates and on specific carriers. This might take some time to come at your carrier or country if it hasn't arrived yet.
Luckily, we got our hands on Samsung Galaxy S III few days after it was launched. The Phone was launched with some major changes to hardware and exterior of the phone making it slimmer and faster than all the previous Generations. The best thing about this Samsung Galaxy S III is that it got NFC capability and some other features that cannot be found in other well-known brands. Moreover, most recently, Samsung Galaxy S III got second software update brining some more new features to the phone. This software update is not any kind of Jelly Bean update or any new version update of ICS (Ice Cream Sand Witch). The version of ICS is 4.0.4.
The update was founded by our member, Daudi, who has been using Samsung Galaxy S III for past two months. According to him, this is the second update that Samsung Galaxy S III got. The first update that Samsung Galaxy S III got was back in June and the second update was made today on 13-07-12. Unfortunately, we didn't have any change log from Samsung for the update. We only got a popup saying that there is an update for your phone; do you want to install it now or later?
We chose to install this second software update and see what changes have been brought out in this new update. In this new update, we did found some new features added to Samsung Galaxy S III. How ever, we didn't found anything in the first update. Therefore, we would like to tell you about some new features that we came across after this second software update for Samsung Galaxy S III.
Brightness Icon:
With this new update for Samsung Galaxy S III, we have noticed that Samsung has placed the brightness bar in the top notification sidebar allowing a user to adjust the brightness right from the top notification bar, rather than going into settings and adjusting the brightness level. Here is how it looks like: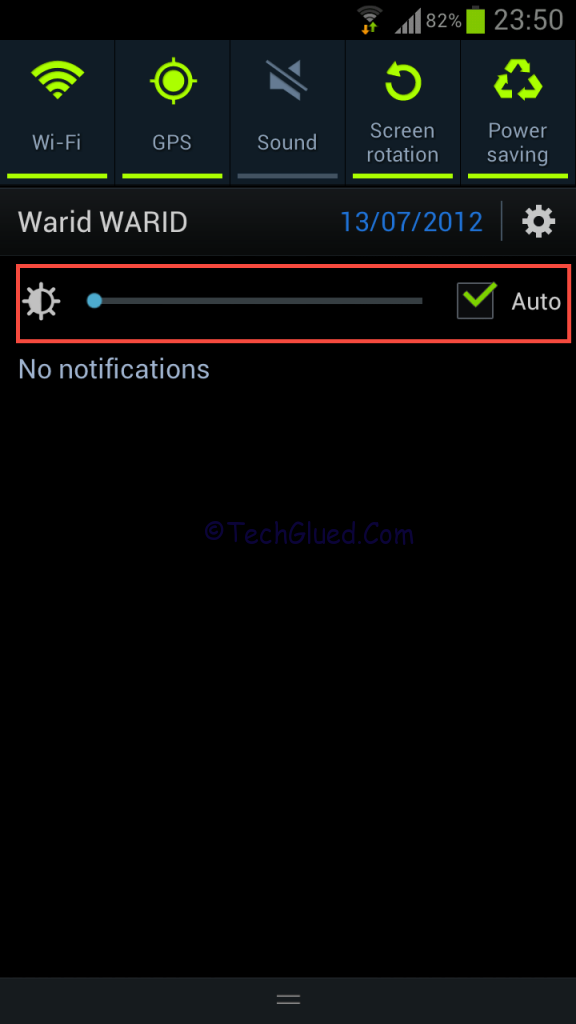 This was the first feature that we came across.
Extra Volume Option:
The second feature that we found after this update is of Extra Volume Enable/Disable in call. This feature is available during the call. This means that when you call some one, you will see this small speaker icon like shown in the pic below on the screen of call. After you press that speaker sign, it will increase the volume of in call so that you can hear out more clearly.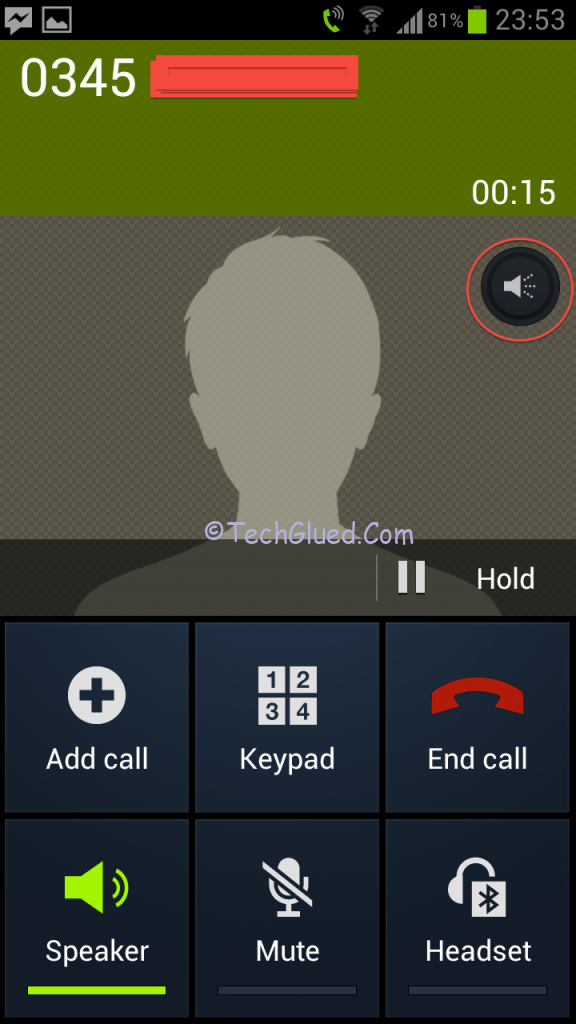 Device Options Updated:
This update seems to be major update. We found another feature added to Samsung Galax S III's Device Options List that comes after pressing the power button for a second or two.
The new feature in this list is that Samsung has added three new icons for Silent, Vibrate, and Normal volume replacing the old style of Silent Mode and Normal Mode. You can see the image below.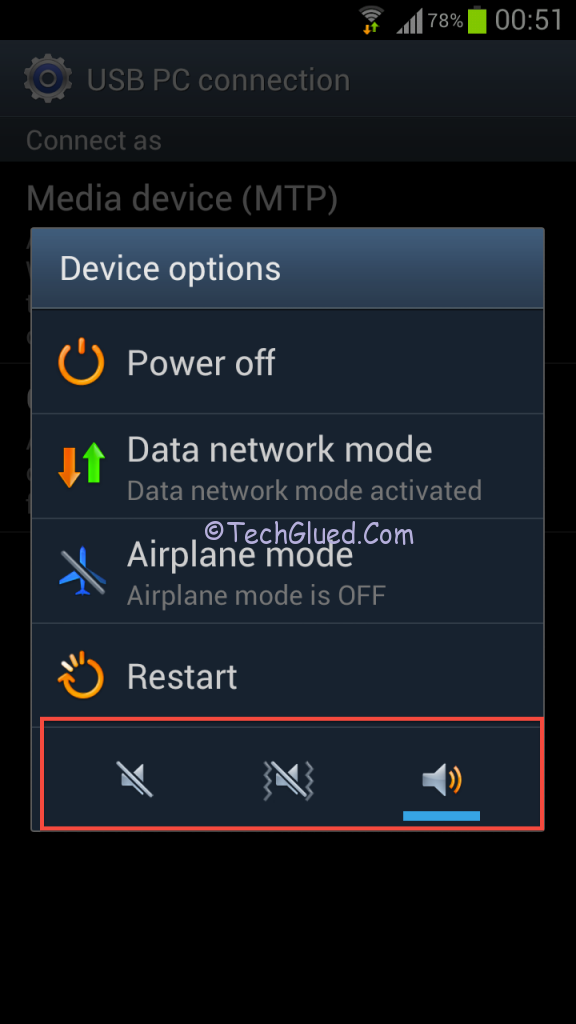 Optimized Lock Screen Speed:
Finally, Samsung has improved the lock screen Lag while unlocking. Whenever we used to unlock the lock screen of Samsung Galaxy S III, it used to lag a bit in unlocking. Now when unlock it, the lag has decreased a lot.
New Lock screen Clock UI:
The new update for Samsung Galaxy S III brings a silver gradient type of color to the lock screen clock making it look more beautiful than the previous UI.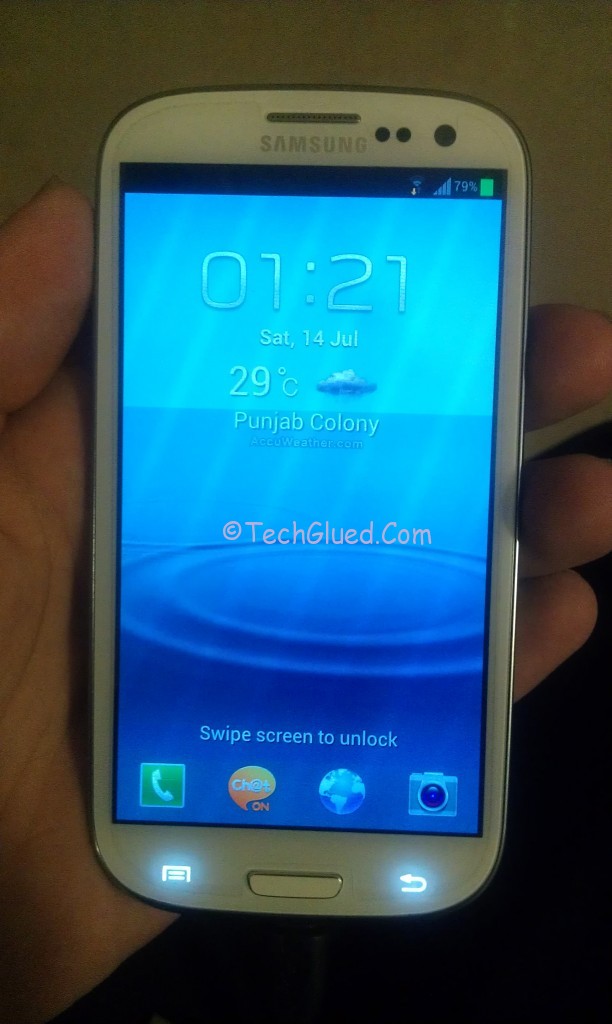 Keyboard Layout Changed:
We are not sure about this change. We believe that the keyboard has a minor lift up. We are assuming that the background has changed or some makeup has done to the fonts. We are not sure about this thing. See the picture below and let us know if something has changed.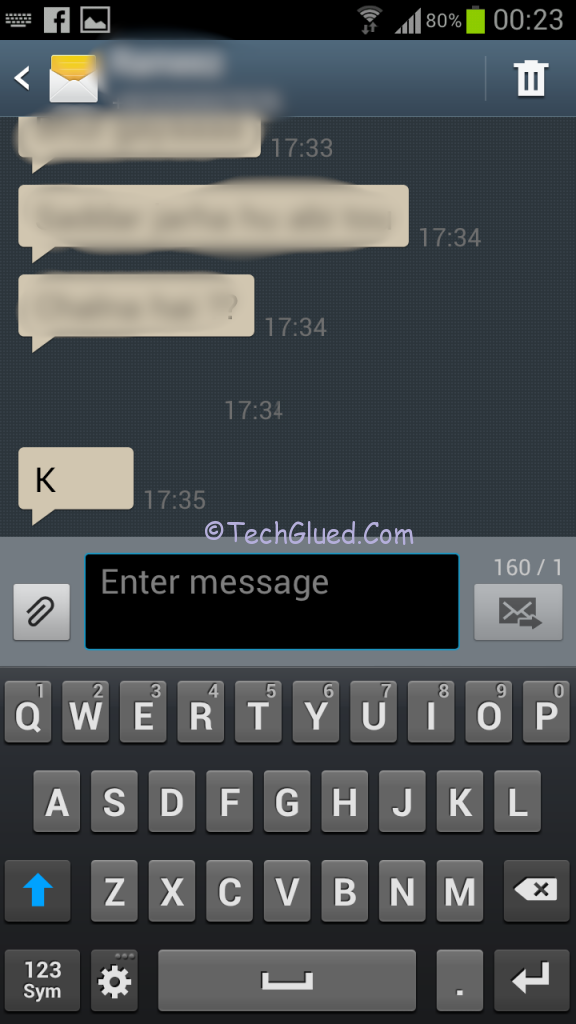 Face + Voice Unlock:
We also assume this feature as new because we never saw this option in security option until today. There was face-unlocking feature available and this feature of voice seems to be new.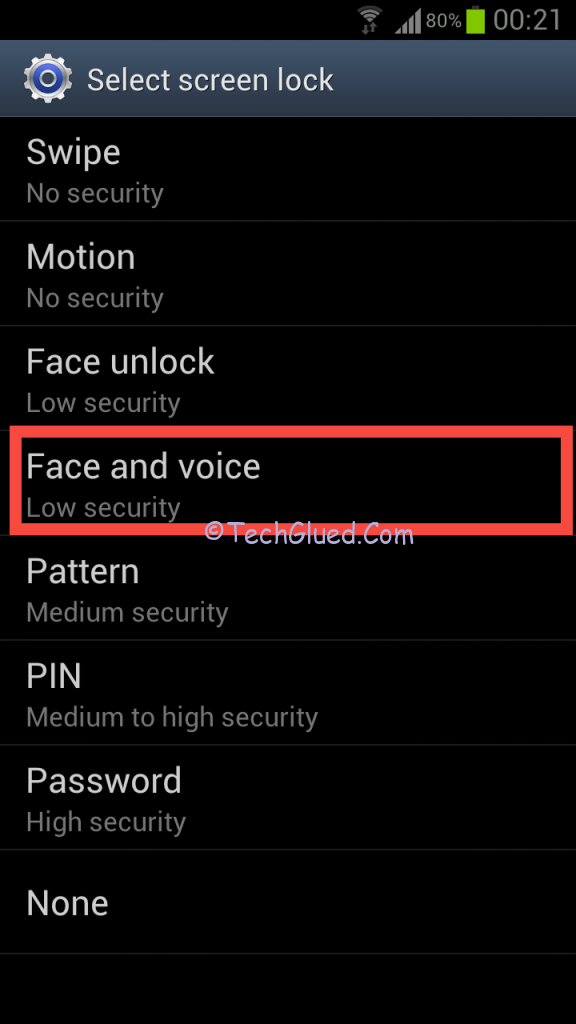 Till now we have only came across these features. We would be looking for more features in our Samsung Galaxy S III. Unfortunately, we cannot use NFC because it is not available at our place. Some changes might have brought to that also. If you are a Proud owner of Samsung Galaxy S III and found something news, so don't hesitate to post your findings in the comment are below or mail us at daudi (at) techglued (dot) com. You findings would be highly appreciated.
If you want to update your Samsung Galaxy S III to get these cool features, simply navigate to settings>About Phone> Software update. There you can do OTA update by Wi-Fi easily.