Samsung Galaxy Note III might feature an 8 Core CPU and 8 Core GPU. This possibly means that Samsung is working on a beast and not the Phablet.
After the arrival of Samsung Galaxy S4, it's the time for Galaxy Note III to make an entrance in the upcoming months. This unreleased Flagship of Galaxy Note has been rumored since months and every rumor regarding Galaxy Note III told its own story. However, some reliable rumors from reliable sources told the same story regarding Galaxy Note III stating that it will feature a 5.99-inch screen with the same display technology that was used in Galaxy S4. In addition to the screen, the device will feature a 13MP Camera, Exynos 5 Octa-Core processor, and 3GB of RAM.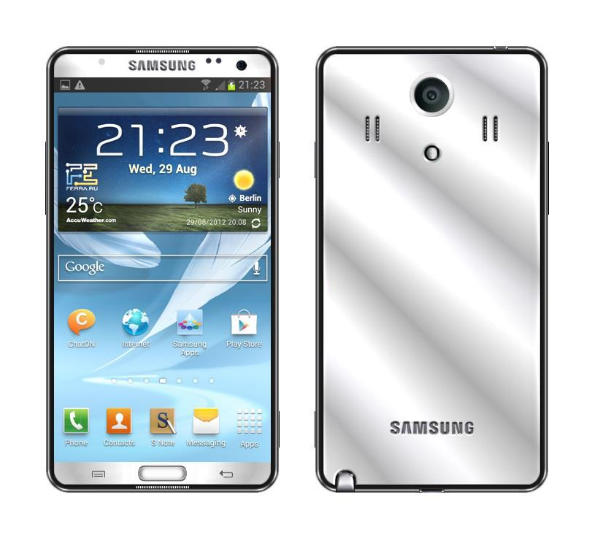 Now that's a killer Phablet. Moreover, according to Sammobile's reliable sources, Galaxy Note III will feature an 8 Core CPU and 8 Core GPU that will be supported by a 3GB of RAM. The upcoming Flagship of Galaxy Note III will be equipped with Android 4.3 and Samsung will use its own Touch Wiz interface to enable more and more features in the Galaxy Note III. After hearing about the alleged CPU and GPU of 8 cores, we can say that Galaxy Note III wont be Phablet, indeed it would be a killer machine. If everything goes according to the way Samsung has planned it, we will be seeing Samsung eating up the competition like worms eat an Apple.
It is expected that Samsung will announce this mean Phablet machine at IFA 2013 in Berlin because last year Samsung announced Galaxy Note II at IFA 2012.
Galaxy Note III Specifications:
– 5.99" SAMOLED Full HD Display
– 13 Megapixel
– Exynos 5 Octa Core (8 core)
– Mali 450 (8 cores)
– 3GB RAM
– Android 4.2.2 – 4.3
– Touch Wiz Nature UX 2.0
Therefore, this year IFA 2013 will take place in August and Samsung might announce its new beast at IFA 2013.