Samsung Galaxy S4 back with Black & White dots. Samsung has something big to announce this year on March 14. After the release of HTC ONE by HTC, Samsung quietly pulled the date of Unpacked Event a month before than the rumored month of April. As soon as Samsung pulled back the dates of Unpacked Media event on March 14, the Korean company started to advertise heavily about the upcoming product by teasing it with the slogan of "Ready 4 the Show." The event of Unpacked will take place in New York, where the Korean company has started a campaign at Times Square NYC with a different slogan, but the same number of 4 is present in the banner.
This time the banner that was teased by Samsung its self on Twitter was different from the previous one. In this current banner, Samsung showed a doted black background with number 4 with White dots that might be representing the backside of the upcoming Galaxy S4. If this is the case, then we can assume that Samsung is planning to release something different and new this year in face of Galaxy S4. That something different can be the redesigned backside of the Galaxy S4 with black dots on it rather than making it plain like its preceding Flagships of Galaxy S series.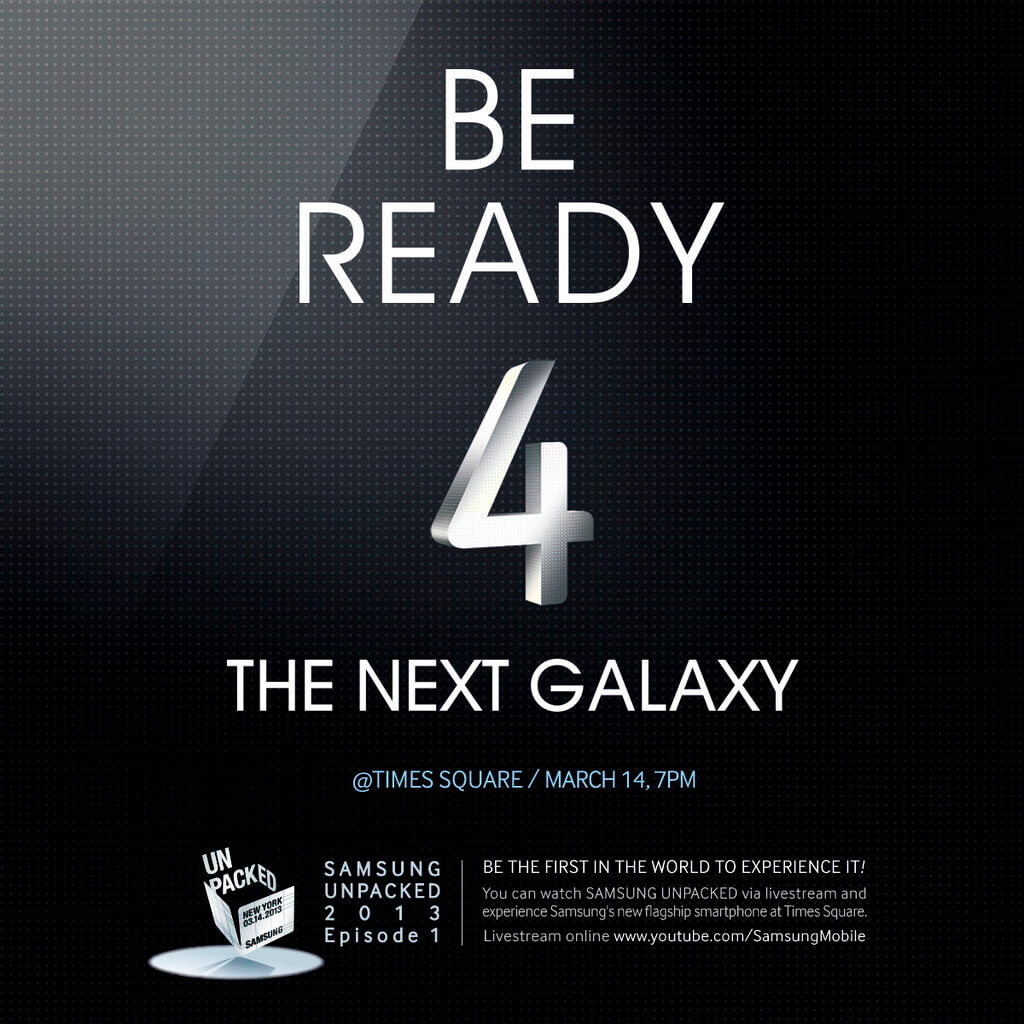 If you examine the background of the image and the number "4" in the above image posted by Samsung officially on its Twitter account, you will notice that the background and the number "4" are doted, where as rest everything is normal. This is a major clue by Samsung for the users out their waiting for the upcoming Galaxy S4. Therefore, before Galaxy S4 arrives, we have already told you about the backside of the Galaxy S4 would be redesigned in a new way.
We are only two weeks away from the arrival of this Samsung Galaxy S4. The affirmed release date of Galaxy S4 is March 14. We will be showing live stream of the Media Event, stay tuned with us.