The next Flagship of Samsung, Galaxy S5 Release Date is now gaining some heat in the rumor world after getting the first glance of its rumor in the rumor industry. If you ask us about the arrival of Samsung Galaxy S5, we would say that it is very early to state anything regarding the arrival of Galaxy S5 because Samsung Galaxy S4 is only few months old and to think about a new Flagship in semi-annually is way beyond once imagination.
In other words, we can say that to think about Galaxy S5 in the ending month of 2013 is too early because we don't know about Samsung's strategy over its Smart Phone industry. Few months back, Samsung announced Galaxy Curve for its Korea market and announced a few new lineups recently in the smart phone industry. Therefore, it's very early to even name the next phone as Samsung Galaxy S5. Samsung might change the name of the next Flagship to Samsung Galaxy S Curve or something different.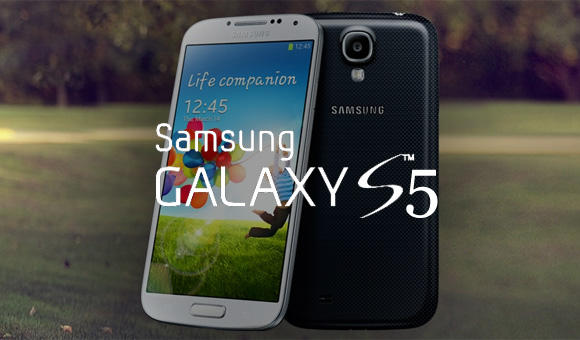 However, looking in history of Samsung Flagship smartphones, the Korean company hasn't changed the names of its Flagship from Galaxy S to any other. It has kept the same Galaxy S the name of its major Flagships with swapping the numeric digit according to the smartphone release.
As we told you above that Samsung, might change the name of the next phone or name it as Samsung Galaxy S5 or something very different, but we came across a Russian Blogger who is claiming the name of Samsung's next Flagship to be Samsung Galaxy S5 with Samsung Galaxy S5 Release Date set for late April 2014. The name of this genius Russian blogger is "Eldar Murtazin" who loves to be featured in Rumored headlines with no past accurate results on his stated rumors.
Galaxy s5 launch date – late april. Not 1q.

— Eldar Murtazin (@eldarmurtazin) December 4, 2013
The statement given by Murtazin is skeptical, but hard to believe that Samsung is really going to make Samsung Galaxy S5 Release Date in Late April.
The Korean company is striving hard to make Galaxy S4 sales reach the expected margin and on the other hand, Samsung Galaxy Note III is not performing well as it was expected to be doing. The main reason behind Galaxy Note III is the bigger screen and the size that makes the price high. This further makes Galaxy Note III out of reach of people and limits it for the rich people. In addition to this, a skeptical report surfaced the Internet stating that Galaxy S5 will be featuring NFC Technology that will be compatible latest NFC Payment Gateways used around the world.
If the same thing goes on, then the company might delay Samsung Galaxy S5 Release Date (rumored to be Late April).
What do you people think about the statement given by Murtazin?