Sandy, Hurricane/Super Storm Sandy affected the east coast line of United States last week. Super Storm Sandy came from the sea nearer to Mexico and affected many areas of the continent America. After the Sandy's aftermath the government calculated and published the reports in which more than $30 Million is required to come over the losses occurred. This storm also affected the New York Stock Exchange and forced it to be closed for consecutive two days since the year 1888. The aftermath of the Super Storm Sandy was not terrific but was horrible, the cities near the east coast line were majorly destroyed; the beaches, sea sites, and other sea approaches were completely vanished.
After the Super Storm Sandy the donations quickly started from all over the America and the globe but yet we know that the government of United States can recover the cities on their own money but people still love to help people to get prayers from the affected people. The power cut is still moving up in the Sandy affected areas. A minor part of Canada's well-known city Toronto was also affected by Super Storm Sandy but the complete recovery of the Sandy's aftermath is on the Red Cross Relief covering all the places where the Super Storm Sandy affected.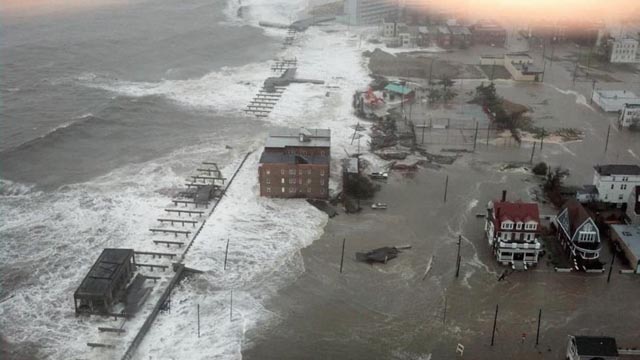 Many of the major companies have donated a huge amount of money to the Red Cross Relief and our Cupertino Company 'Apple' donated $2.5 Million to the Sandy affected people. Following Apple, the great competitor of Apple, Samsung donated $0.5 Million more than Apple i.e. $3 Million to the Red Cross Relief did. Samsung please donate the amount that your heart wants to, not run forward copying other companies but you have already donated. The donation is made by Samsung United States, the headquarters is present itself in the city of New Jersey. Y.K. Kim, President, and CEO of Samsung Electronics North America said
New Jersey has been home to Samsung's U.S. headquarters since we established our business here in 1982 and our region has been the hardest hit by this disaster, Samsung's first priority has been to ensure the safety and security of our U.S. employees and their families. Now it is important that we provide assistance to our neighbors.
We are glad to see that both the Tech Giant competitors have taken a step forward to donate some amount out their reserves/earnings for the victims of Hurricane Sandy Relief work by the American Red Cross. Lets wait and see about the remaining large tech companies like Google and Microsoft, what they come up with.