Who doesn't likes Apple products? Every one is in love with Apple products. After being inspired by the great amount of love today, Flood thought to pay a visit to the Apple's Flagship Store in Shanghai and make some purchases. Unfortunately, when Flood entered the Apple Store, the store was closed temporarily. This sounds rude. Isn't it? The store was closed due to the mess created by Flood in the Apple Store. The Flood entered from the ceiling of the roofs, rather than entering from the front door of the Apple Store. The wrong entrance of Flood in the Apple Store made the employees cover all the things belonging into that particular, so they could be kept safe from any damage.
This awesome news about Flood visiting Apple's Flagship Store in Shanghai, China was shared by Dan with 9to5mac stating,
Big flood in their flagship Shanghai, China store located in the Pudong district of Shanghai…unfortunately, they were not allowing the public to take pictures so i wasn't able "sneak in" too many pictures but i've attached a short video and couple pics.

When I arrived, they had already blocked off the area where it was flooding and tried to control it by putting bins underneath to catch the water.  They covered surrounding iPads/Macs with plastic cover.  Unclear as to how much damage occurred.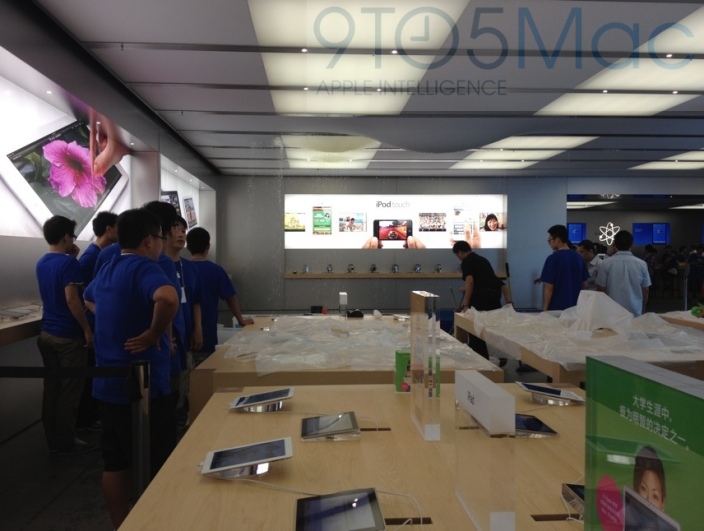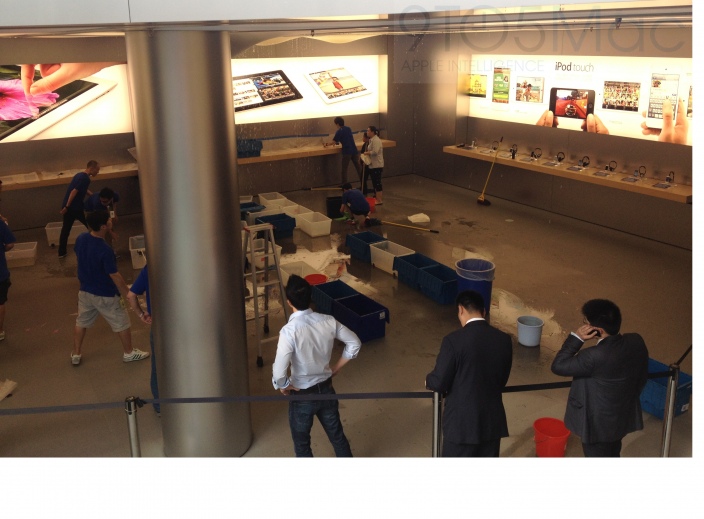 As Dan told in his statement above that Apple Store's affected area was closed and it wasn't clear about how much damages was caused due to flood. On a short note, he was able to make a very short video of the flood in action.
Shanghai Apple Store Flood Video:
The video is not long because he wasn't able to make the video properly. The purpose of this video is to show you the flood coming in the Shanghai Apple Store from the ceilings. Don't forget to see the above ceilings from which the flood is coming in the Shanghai Apple Store.