Few hours before the official announcement of Xperia Z (Yuga) by Sony the Japanese manufacturer, the official images and confirmed specification of the handset were leaked. As we know that C.E.S has took an initiative and today on January 8, 2013, it is the turn of Sony to take the stage to announce something extra ordinary is coming. This extra ordinary was teased by Sony just three days before prior to the official announcement. We told you about the extra ordinary coming the day before with two different speculated models. The first speculated model was Xperia Z (Yuga) and the other one was Xperia ZL (Odin).
Out of these two different models with two different codenames, the Xperia Z (Yuga) model is confirmed for the unveiling on January 8, 2013 at C.E.S by Sony. The confirmation report of Xperia Z (Yuga) comes from a French blog called nowhereelse, who claims to have obtained some official images of Xperia Z (Yuga) from Latter21 ahead of official launch.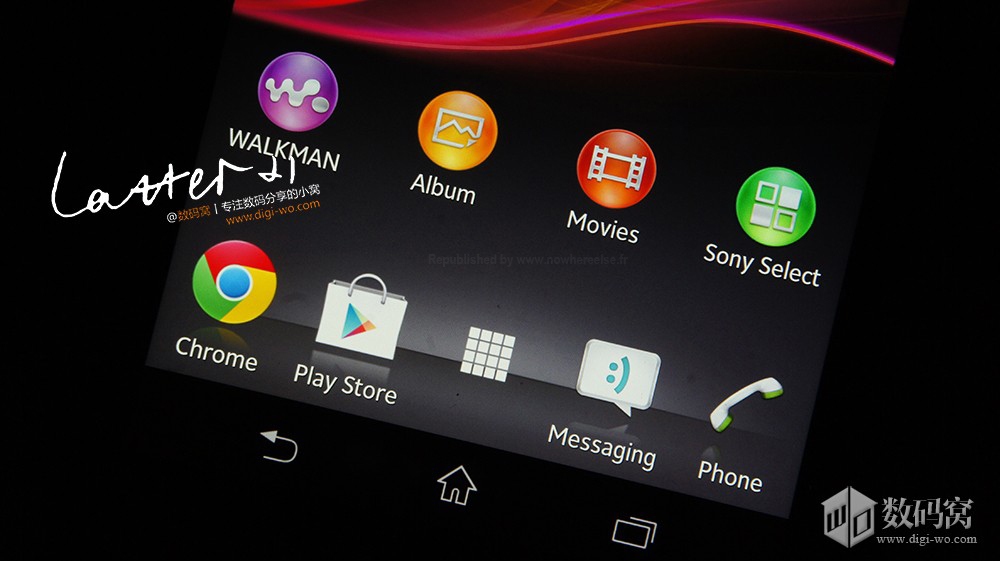 Other than the images, Latter21 has also confirmed the specifications of the upcoming Sony Xperai Z (Yuga). The specifications are:
Touch Screen Mobile
BRAVIA Engine 2
5 inches with a resolution of 1920 × 1080px
processor Qualcomm Snapdragon S4 Pro oven-core clocked at 1.5Ghz
2GB RAM
optical camera with Exmor RS 13Mpx
32GB of internal storage, micro-SD slot
micro-USB port and headphone jack
Android Jelly Bean 4.1.2 overlay adorned with a UXP
Sony Xperia Z (Yuga) Images Gallery:
After seeing the above-mentioned specs, it looks like Sony is going to strike back with killer specs and will give a great competition to its existing competitors by introducing Sony Xperia Z. All we need to do is just wait for few hours in order to see the release date of this smart phone by Sony and to see hands on this amazing machinery.