The event where all the companies will kick off with innovative products is coming in two days. The event is called C.E.S (Consumer Electronics Show) 2013. The name of C.E.S might sound familiar because we told you about this event in the preceding rumors regarding Samsung. It is highly expected that Samsung will announce a new OS called Tizen with a new Smart Phone category that will be able to support this new software of Tizen. On the same time, Sony the giant electronic products manufacturer will be hitting the ground with something new and innovative. In order to achieve the goal, Sony sent out teasers with the name of:
"The Extraordinary is coming"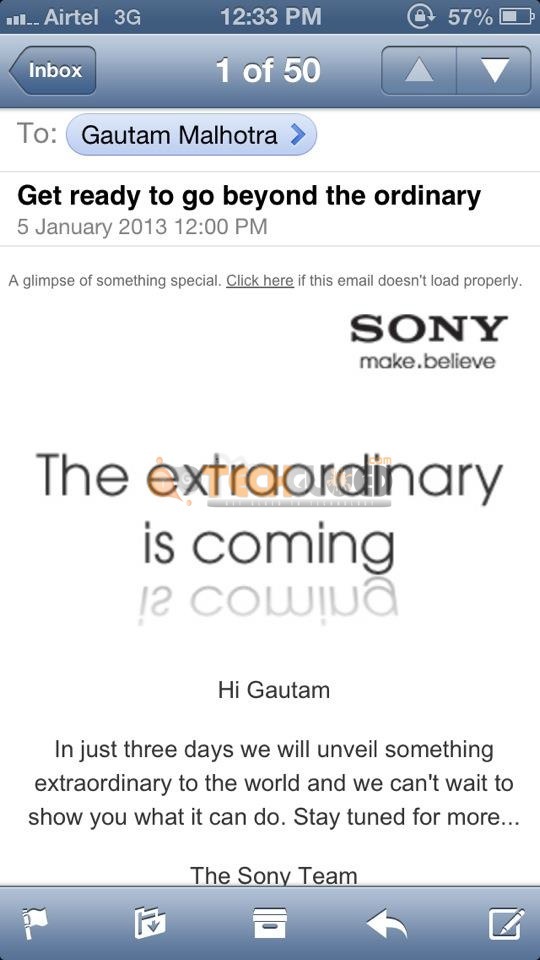 Thanks to Gautam for sharing the Teaser with Us.
Just three days before the official C.E.S event could kick off. After hearing about the teaser of Extra ordinary, we thought about a television innovation would be coming because Sony is specialize in electronic items such as T.V and other appliances. After analyzing the teaser sent out by Sony, the expectation of a T.V Set drowned in the water because it didn't made any sense. It made use wondered that why would Sony send out a teaser for a T.V under the wordings, " The Extraordinary is Coming."
However, after guessing about the extraordinary thing coming made us go in a doubt about a Smart Phone because the war at C.E.S will be on the niche of Smart Phones and Sony has already got Smart Phone line ups in the Market. Therefore, it can be the right time for Sony to come with something new and innovative to survive the competition. Guess what, our guess about the Smart Phone went correct and upon searching about this, we came across firm news that Sony will be announcing two new Smart Phone line ups under the code name of Yuga and Odin.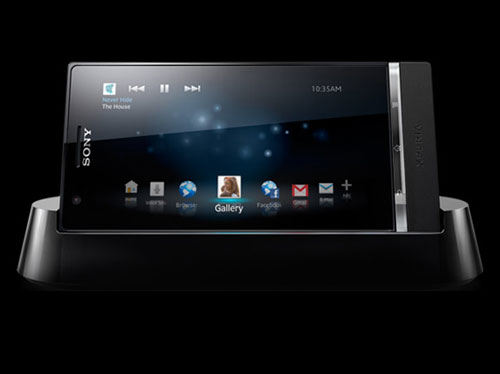 What is Yuga?
Yuga might sound something related to Chinese, but it is the codename of The Sony Xperia Z. The Sony Xperia Z is thought to be running on a quad-core 1.5GHz Snapdragon S4 processor with 2GB RAM and Adreno 320 graphics with 5-inch 1080p LCD display and 13MP rear-facing camera.
What is Odin?
Odin is the codename of The Xperia ZL Smart Phone by Sony to be announced at C.E.S 2013. It is also believed that it will feature the same specs as of Yuga.
The common thing between both the smart phone line-ups is that they will be packed with a 5-inch display that is something new and innovative because no company has announced a 5-inch smart phone yet. The iPhone 5 is 4-inch and Samsung Galaxy S3 is 4.8-inch, that is 0.2-inch smaller than the upcoming Yuga and Odin Series.
As far as the OS for these Smart Phones is concerned, nothing can be said about it because it is unclear if Sony will continue with Android or not because Samsung has started to ditch Android.