The year of 2013 is about to take rumors on to a completely new level of innovation. In the preceding year of 2012 and beyond, we have grown up hearing that this model of the iPhone, iPod, and iPad are coming at this time of the month. We all know about the fact that, Apple products are leaked before the official launch is done and the products are leaked ahead of official launch. Therefore, whenever the product is launched, we all are not that much surprised or amazed the way we should be because we already know about the trend of Apple for its product launch segment.
However, in this year of 2013, we are going to see rumors taking innovation and leaks to a completely new level, at the level of which we never thought about or imagined about. It is widely expected that the year of 2013 will bring many new innovations in existing products ranging from company to company and this expectation seems to be coming true. This year, the tech giant Apple is planning to make something that was left in dark in preceding years or Apple might have kept it as a secret product for 2013. The name of the product sounds good but seems a bit strange and for a moment makes one think that why would Apple jump into this niche.
The niche in which Apple is planning to jump is very different and will be very challengeable for Apple. The niche is no other than the Watch niche.
According to a report from a Chinese Website called iphone.tgbus.com claimed that Apple in collaboration with Intel is planning to release an iWatch.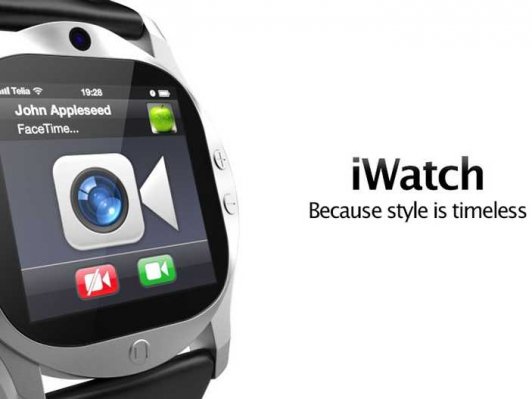 The claim of iWatch comes from the sources of the website related to supply chain claiming that Apple is in works with Intel to make a Bluetooth hand sized Watch that will be named The iWatch.
Apple iWatch Tech Specs:
As we have come across the rumor of the iWatch by Apple in collaboration with Intel, let look at the rumored Tech Specs of it, as claimed by the same source.
1. 1.5-inch OLED screen from RiTdisplay
2. A rhenium ocean of OGS encore indium tin oxide transparent conductive (ITO) glass.
3. Bluetooth 4.0
4. Front Facing Camera for FaceTime.
No further details were told about the iWatch. What we expect from the iWatch is that the design must be somewhat similar as of the iPod Nano Sixth Generation and Apple will most likely embed it into a proper watch rather than providing a separate Watchcase for the product. In order to do that, Apple will name the product "The iWatch."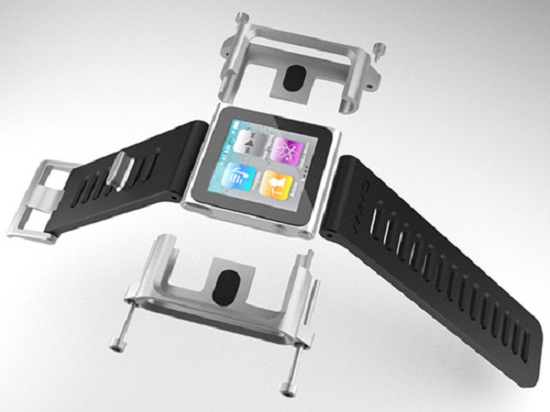 The month of April is heavily rumored for the release of "The iWatch." However, we are skeptical about the release of The iWatch in April because Apple never ever has held a Media Event in the month of April.