The season of hacking is on the verge these days. Recently a well-known Application Tango database was hacked and important was leaked and today Viber's official support website was taken down by Syrian Electronic Army leaking the support's personal information. The information was limited to name, e-mail id, and numbers of the support team members. Syrian Electronic Army leaked rest nothing else. The reason of the hack is unknown.
Syrian Electronic Army hacked and defaced the support.viber.com page with a message stating that they were unable to hack all of the viber hacked system. The application was designed to spy and track people. However, no such evidence was found related to spying on people, but the information related Device was stored on the website that was leaked by the Army.
Warning: If you have "Viber" app installed we advise you to delete it, more details on: http://t.co/F5eKHPRu51 #SEA #SyrianElectronicArmy

— SyrianElectronicArmy (@Official_SEA12) July 23, 2013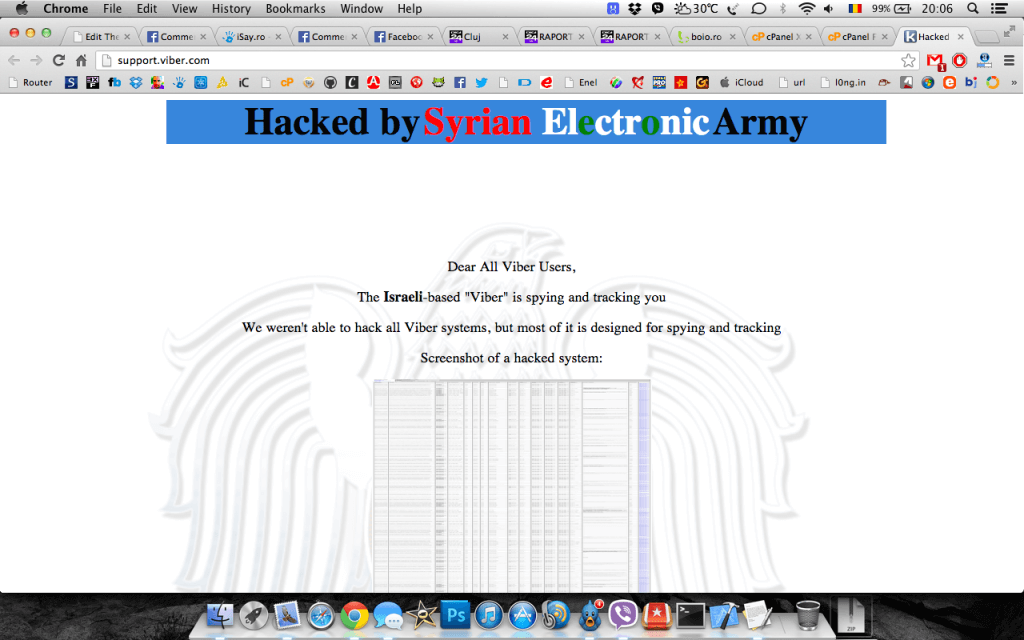 The administrator's personal data was leaked as well that is as follows: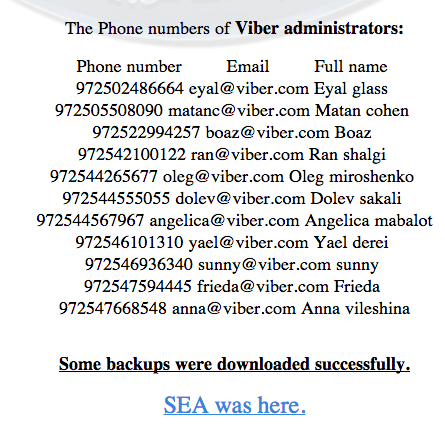 Further, a screen shot of the data stored by the Viber Hacked is as follows: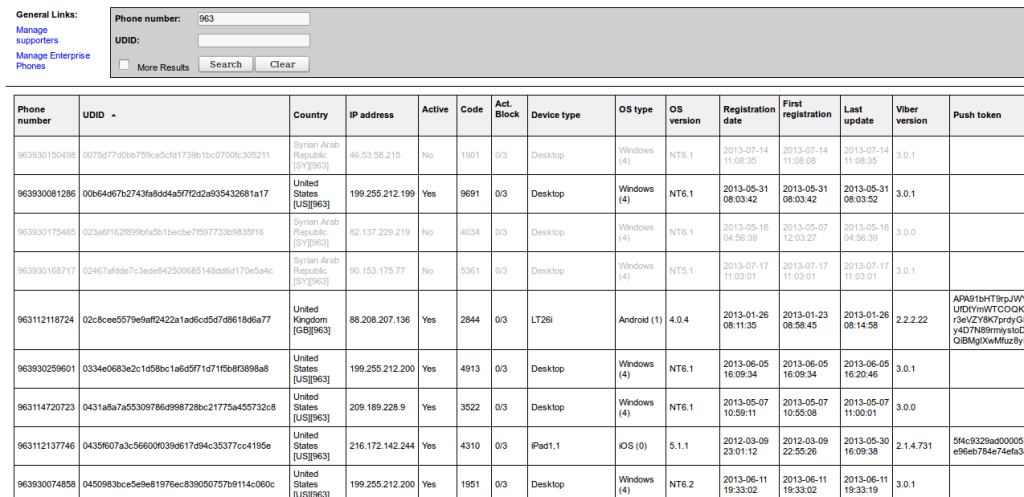 The data above only shows the device information and the activation date.