If we say that the children's are the flowers of Heaven, we can't be wrong. Like this every single child is like a flower to their parents and a star for them. Every single parent in the world cares for his/her children, as they are a piece of gold to them no matter how bad or good are the children's.
When the child grows up, he/she goes through many new challenges like studies, health fatigues, family problems and many more issues. In every step of the life parents are there to help them but sometimes in life we have to go through many phases in which we are alone to deal.
When we are young, we are not aware of the talent we got. Our parents help us to realize about the talent we got or they help us to find our talent in our selves. It is very rare to extract about someone's great God gifted talent. Those people are naturally talented and they succeed in their life.
What happens when these type of talents are not supported or neglected?
When these types of talents are not brought up, they become a hidden talent working on there own or go on to the wrong path with the help of there talent.
According to a survey from 1990-2009, there are 6.79 billion people in the world from which if we even assume that 30% of the total population would be with the great talent but where are they?
My question to everyone is that, how many people in the world do you know who is talented?
Your answer would be hardly 10% or less. This is because those people are not given the exposure to show their talent.
Pakistan, the under developing country is already rich with a lot of talent.
Pakistan being an under developing country is going through many internal and external difficulties. The internal difficulties are the war on terrorism, poor economy, poor politics, and much more. The external difficulties are the worsen relationship with foreign countries.
As I mentioned above that Pakistan is rich with a lot of talent, the only problem is of some proper system to promote their talent. There are systems to promote the talent but are very less financed and only stay up to the national level but to get to the international level the children's their selves have to work hard.
Like this we know two young talent of Pakistan who are Young Microsoft Certified Professionals (MSCP).
The youngest MSCP was Babar Iqbal, the 12 years old kid who was the first MSCP of Pakistan. He is generally known as genius cyber kid, had set up three world records including Youngest Microsoft Certified Professional (MCP) at the age 9, Youngest Certified Wireless Network Administrator (CWNA) at the age 9 and Youngest Certified Web Professional Associate (CIWA) at age 10.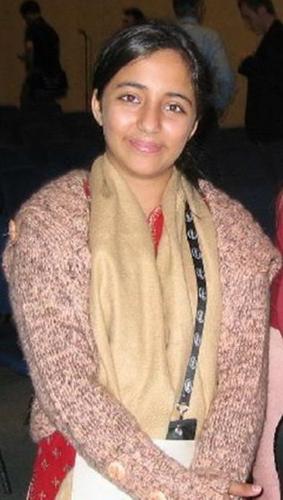 Another name is of a young girl who became the youngest MSCP at the age of 9.
The name of this girl was Arfa Karim Randhawa born in 1995 was a student from Faisalabad in Pakistan, who in 2004 at the age of 9 became the youngest Microsoft Certified Professional (MCP) in the world. She was invited by Bill Gates to visit the Microsoft Headquarters in USA. The vice president of the Software Development Division Mr. S. Soma Segar wrote about it in his blog.
On returning to Pakistan, Arfa had numerous interviews on almost all of the country's known television channels and newspapers. In August 2005, Arfa Karim received the Fatimah Jinnah Gold Medal in the field of Science and Technology, presented by the Prime Minister of Pakistan at that time. She also received the Salaam Pakistan Youth Award again in August 2005 by the President of Pakistan. Arfa Karim is also the recipient of the President's Award for Pride of Performance. This award is a very high level civil award granted to people who have shown excellence in their respective fields over a long period of time. Arfa was the youngest recipient of that award ever.
Arfa Karim has also represented Pakistan on various international forums; she was invited by the IT Professionals of Dubai to stay with them for two weeks in Dubai. A dinner reception was hosted for her there, which was attended by the diagnostics of Dubai including the Ambassador of Pakistan. During that trip, Arfa was presented with various medals and awards. She also flew a plane in a flying club in Dubai at the age of 10, and received the first flight certificate.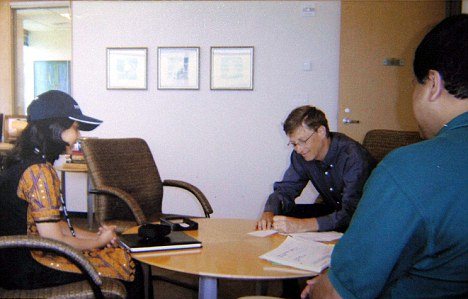 In November 2006, Arfa was invited by Microsoft to be a part of the keynote session in the Tech-Ed Developers conference held in Barcelona, Spain. The theme of the conference was "Get ahead of the game" and Arfa was presented as a true specimen of being ahead in the game. She was the only Pakistani amongst 5,000 developers in the conference. The young girl at the age of 9 and 10 got achieved many awards of which a person cannot even think of at that age. She was the first Pakistani who had some sort of inner motivation and family support which made her achieve all these awards and tittles.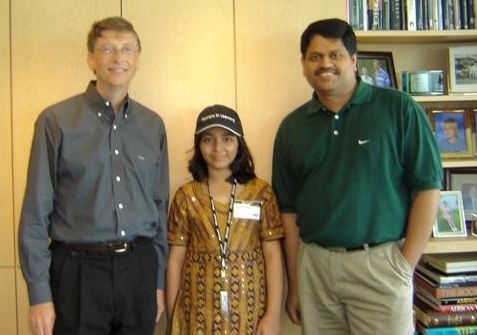 She was a true pride for Pakistan. She was one of them who made the whole nation proud at a very young age.
Arfa Karim also had some goals, dreams to accomplish. She wanted to make a Digicon Valley in Pakistan, which will promote the I.T side of the country. Digicon Valley will be a platform for all those people who are good at I.T stuff and got no resources to promote their talent. The Digicon Valley would be like the India's Silicon Valley but with very different hopes and programs. She had got high goals set for the future and really wanted to do something for her Country.
As of 2011, at the age of 16, Arfa Karim was studying at Lahore Grammar School Paragon Campus in her second year of A Levels. With all the dreams buried in her heart with a great spirit to do something for the country, on December 22nd 2011, she suffered from a heart attack and an epileptic seizure. She was admitted to CMH in critical condition on the same day.
After 6 days of her admission in the hospital, on 28th of December 2011, we came across heart throbbing news that Pakistan has lost its pride. Luckily that was a rumor.
It was really a shocking moment to hear about the news of Arfa, the young girl with a smile on her face every time was is in a very critical situation. The age in which she was admitted to the hospital in a serious issue was the age of enjoying and starting to grow up.
On January 9th, Bill Gates, the owner of Microsoft took a step further and opted to help the young girl fighting for her life. Bill Gates, the millionaire contacted Arfa's parents and asked about her current health. He also showed them a great hope by providing them a special team of American Doctors who would help the local doctors over the air for Arfa's Treatment. All the expense was to bear by Bill Gates.
This was a pretty good and humanity move by Bill Gates. He directed a special panel of doctors for Arfa on his personal expense.
Not only the Family of Arfa praised him, but also the entire nation was praising Bill Gates.
After four days, on 13th of January, Arfa showed some great improvement and her brain also showed some improvement. Every one was in a hope that she will be shifted to U.S for much better treatment and they all were thankful to Microsoft for bearing all the medical treatment expenses.
Unfortunately on 14th January 2012 we came across a heart throbbing news that the girl which we wished to see smiling back has departed from this world to meet the creator of her. The news of her death was so shocking that the whole nation stood still for a moment after hearing this sad news. The whole nation was so shocked to hear about the news of her death that the whole nation was in tears. Not only the whole nation but also we can say that the whole world and all those who knew her from past were also in tears.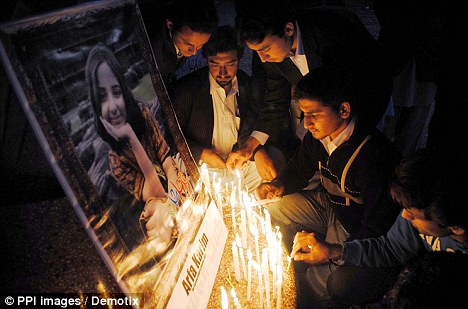 Her funeral was offered at Cavalry ground at Lahore at 10:00 AM. She was buried at her ancestral village Ram Diwali near Faisalabad.
In the end I would like to say that Pakistan lost a great talent. This is a huge loss to the world and specially Pakistan. Once again I would like to say is that talents like these are made once in a lifetime and those who don't care about these always loose them.
"If you are born poor, that is not your fault, if you die in poor state, then it's your fault completely."

Bill Gates.
The death grieve wasn't finished yet and we came across the 17th birthday of Arfa Karim. The 17th Birthday of Arfa Karim once again made us realize that she must not be present physically with us but she is present abstractly in our hearts and will always be present in our hearts. All the people showed the real proof of this thing from the world in a tribute video made for Arfa compiled by Syed M Mudassir.
Video:
The best thing is that the month in which Arfa was born is the same month when another great legend was also born. The month is February. In this month two great legends were born and now both of them are not present in this world physically, but are present abstractly in our hearts. The first legend was Arfa Karim and the second legend was Steve Jobs. Steve Jobs' the Co-Owner of Apple was also born in the same month. The date of birth of Arfa is 2nd February 1995 and Steve Jobs date of Birth is 24th February 1955. The difference between the two geniuses is of 40 years. You, yourself can see that we came across another genius after 40 years.