The world is waiting for the Untethered Jailbreak for iOS 6.0.x and Apple isn't releasing iOS 6.1GM because the Untethered Jailbreak is dependent on the release of iOS 6.1GM. As soon as iOS 6.1GM is released, the iOS Hackers will release the iOS 6.0.x Untethered Jailbreak for iPhone, iPod, and iPad. The recent Tweets from the iOS Hackers clearly showed that they are waiting for iOS 6.1GM because the exploit that they have found to Jailbreak iOS 6.0.1/iOS 6.0.2 might be patched in iOS 6.1 if they release the Jailbreak now. Therefore, the entire wait is for Apple to play its move.
The time of iOS 6.1 Beta 4 to get expire is getting closer and only three to four days are left, iOS Hackers have formed a new team called "The Evad3rs." The introduction of The Evad3rs came to life few minutes ago when @Pod2g, a well known French iOS Hacker tweeted on his Twitter account that @MuscleNerd, @Planetbeing, @Pimseks, and @Pod2g him self have made a new Team Called, "The Evad3rs."
We (+ @musclenerd @planetbeing @pimskeks) are the @evad3rs. We don't take any donations ATM, please don't be fooled at donating to others.

— pod2g (@pod2g) January 24, 2013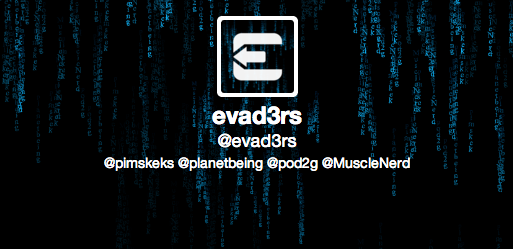 This new team named "Evad3rs" consists of all four well-known iOS Hackers from different teams. MuscleNerd belongs to the Dev-Team, Pimseks belongs to the Chronic Dev-Team, where as Pod2g and Planetbeing work independently. The same team of "Evad3rs" was first called the Dream Team.