With the start of the New Year 2013, Sony jumped back into the Smart Phone Market by announcing its two new Smart Phone Models called Sony Xperia Yuga and Odin. These two new lineups were released at C.E.S 13 along with many innovative products by Sony. After announcing these two Smart Phones, a new rumor enclosed by stating that Sony is looking forward to beat the Phablet Market of Samsung by introducing a 6.44-inch display Phone or Phablet in the market.
The news regarding this huge gigantic sized Phablet comes from a reliable Chinese Blog called Wigi-Do on which the image of a 6.44-inch Display by SONY.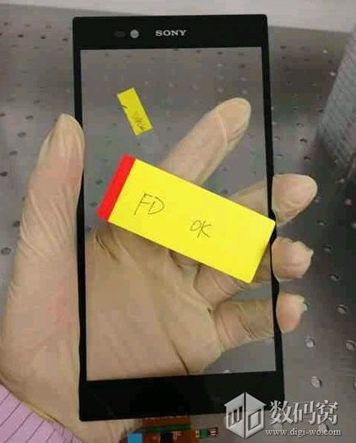 The image above clearly states the name of SONY on the top of the screen that is not a fake. Moreover, the hole on the left side of SONY on the screen seems to be of a front facing camera. The screen in the above hands clearly shows a display of 1080p to emerge by SONY in the form of Phablet. However, it is very early to say anything about this upcoming Sony Xperia Togari Phablet because no hardware is attached with the leaked display. Therefore, Sony can make a Smart Phone or can make a Media Player to compete with its competitors in the Market.
The release date or the announcement date of this Sony Xperia Togari cannot be confirmed now, but we can expect Sony to unveil this Xperia Togari at M.W.C 13.