In this present world of technology, people live their lives on a fast track. There are people who depend upon their hand-operated devices such as their cell phones or tablets. A large number of people who are dependent upon these device use Android.
People who use cell phones and tablets access their devices from too many unsecured places thus these devices are more prone to catch a virus, malware or a Trojan. Other than viruses, these phones are left unattended by the user sometimes and the possibility of other people using these phones is very likely to occur.
Today we are going to discuss some android apps, which will minimize these security threats and concerns about privacy of the data. These apps will not only reduce the possibilities of virus attacks, but also make your personal data confidential and secure.
Top 5 Security Apps for Android
1) Avast Mobile Security
This is the app designed to secure your phone or tablet from antivirus. The app is developed by the AVAST software's. Apart of securing your data, the app also secures your phone from Spyware and Malware. In addition, the app also has the ability to track your lost phone. During the task of location, it also wipes the memory in order to keep your personal data safe. This app is effective and easy to use.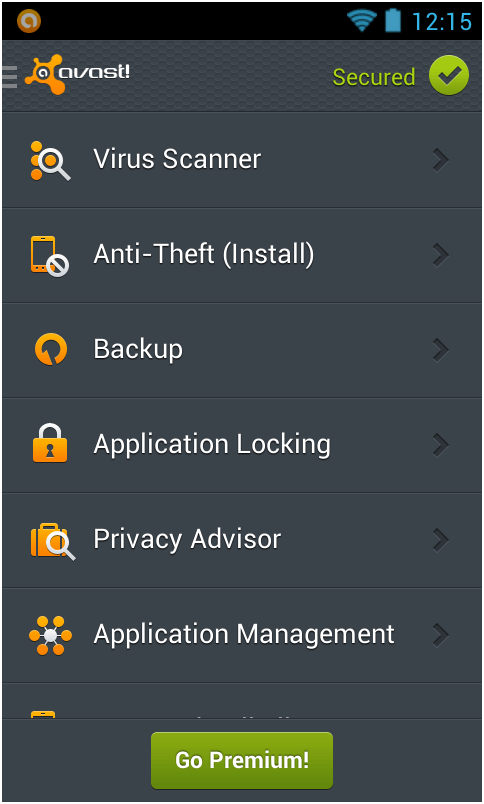 The app is designed specifically to fight all viruses and protect the phone from all malfunctioning activities.

Price: FREE
2) Norton Security Antivirus
This app is efficiently designed for securing your phone form theft, viruses and lost. Once your phone is lost for whatever reason, the app helps you to locate it successfully. Likewise, the app hand in hand secures the phone from Malware and Spyware as well. It is evident that this app readily scans all your new apps and scans your phone's or tablets memory card for privacy and viruses issues.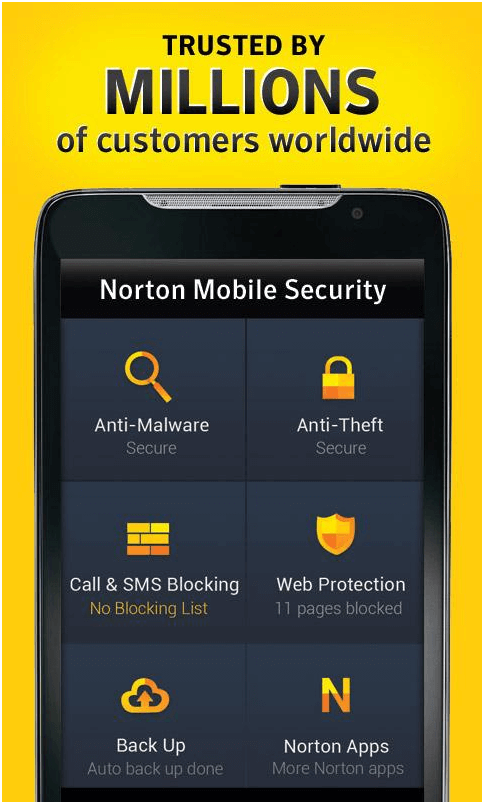 This app effectively tracks your lost phone and helps you to find your device back to you.
Price: FREE
3) AVG Antivirus for Android

The AVG antivirus is the app known for its best result efficiency. It is perfect and works at its best. The app has 70 million downloads until date which make it one of the most authentic and reliable data security app for android users. The key features this app offers are effective scanning of other installed apps, pictures and media. It also helps in finding and locating your lost phone. In addition, it readily kills all those apps which tend to slow your device and browse all data from a website with extra care and safely.

This app is solely designed to protect your phone from antivirus and theft.

Price: FREE
4) Lookout Security and Antivirus
Whenever you use a phone or tablet the chances of viruses engulfing your device increases, also in some cases you tend to lose your phone or sometimes it's a theft.  To minimize these problems Lookout security app is available for all android users. This app minimizes the chances of viruses and helps in locating your phone if it's lost. Freeze and wipe all your crucial data and personal memory at panic situation.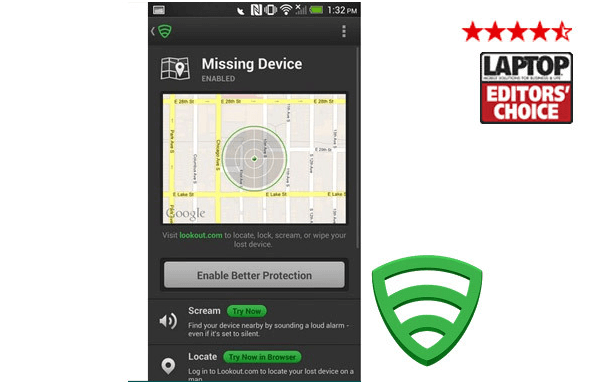 This app is the best android security solution it helps you to catch your intruder.

Price: FREE

5) McAfee Wave Secure
This app is designed to secure you text messages, pictures and media. Overall, it protects the entire data on your phone. Apart from helping in tracking phone and securing data, the app also has a backup option, which can create immediate backup on risky situations.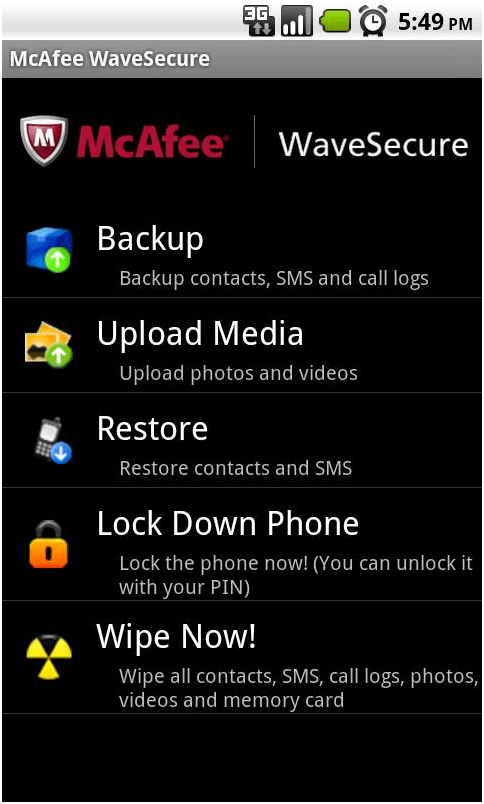 With this app your data is secured. Once your data is wiped a backup option is available for your ease

Price: FREE trial / $19.90 per year.
"As android is referred as the best OS, these security apps are also amazing and work at their best. Android once again proved to be the best OS in the light of these all security apps. All these apps are downloaded daily by thousands of people who make it evident that these apps are beneficial for the users. "