Early adopters of the iPhone 5 might have pre-ordered the iPhone 5 this Friday, where as late comers trying to pre-order the iPhone 5 would be seeing a big sign of out of stock just few hours after the pre-orders started. As soon as the iPhone 5 pre-orders started this Friday, a Tsunami of people rushed to pre-orders the iPhone 5 on Apple's website to have it as early as possible. This great tsunami of people might have crashed down the server of Apple due to which some people might not be able to pre-order the iPhone 5 for themselves.
Over here at this point, Apple doesn't care about who ordered or who didn't. Apple is already in deep shock to see the response of the iPhone 5 pre-orders just few hours after they began. This doesn't means that no one came in to pre-orders the iPhone 5, although the iPhone 5 pre-orders inventory was worn-out in just few hours after the iPhone 5 went on pre-orders. Of course Apple officials would be jumping like a monkey to see such a great response from the depleted inventory of iPhone 5 pre-orders in just few hours.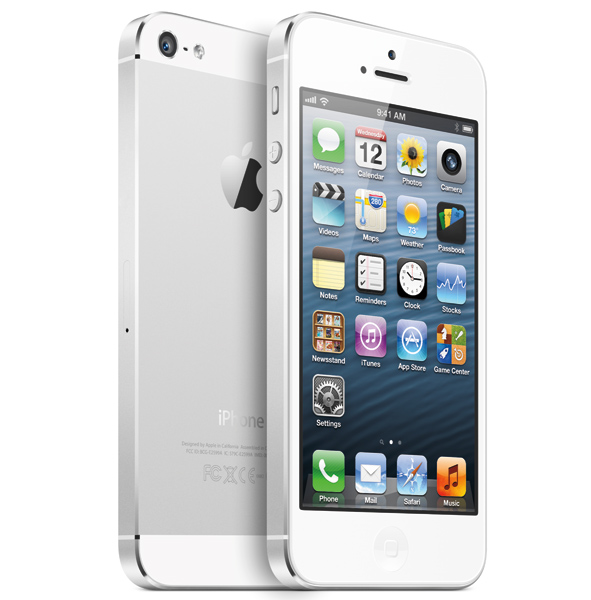 Apple Spokeswoman Nat Kerris, told AllThingsD in an interview that:
"Preorders for iPhone 5 have been incredible," Apple spokeswoman Nat Kerris told AllThingsD. "We've been completely blown away by the customer response."
The spokeswoman of Apple stated that they were blown away by the customers response for the iPhone 5. No official figures were stated by the spokeswoman to determine the iPhone 5 pre-orders. However, we believe the pre-orders might have made a record of 1 million iPhone 5's booked for September 21 Launch. Rest, who didn't got the chance to pre-order the iPhone 5 can wait till September 21 or go and camp outside the nearest Apple Store a week before to have his hands on before any one else can have. Not even the people who pre-ordered iPhone 5 would be having hands on before 21 or it can be delayed more.
As far as Samsung is concerned, its Flagship of Galaxy S III recently ousted iPhone 4S world Wide by selling 20 Million Units in just 100 days. Now, we have to see if the iPhone 5 ousted Galaxy S III world Wide by the end of September or October.
What do you people think?