The rumors mill has once again started its process to grind the rumors regarding iPad 5 after iPhone 5S. Today the iPad 5 images leaked surfaced the Internet showing front display in white color.
As we are approaching near WWDC 13, rumors have started to gain a great pace regarding un-announced Apple products leak. At first we were hearing about the iPhone 5S to debut in multi color scheme with July unveiling and now reports from a reliable French Blog is claiming the arrival of iPad 5 in iPad Mini like design is sent for production. The reports of iPad 5 in production comes from a reliable French blog called NoWherelse, who got the iPad 5 leaked images from a moles of them in China.
According to the source of information, the iPad 5 images leaked are hinting towards the production of the iPad 5 to be underway and the front panel in White color that surfaced the Internet clearly shows iPad Mini like design. The round edges of the front screen is portraying the sides as of the iPad Mini, where as the size seems to be the same as of the iPad Mini.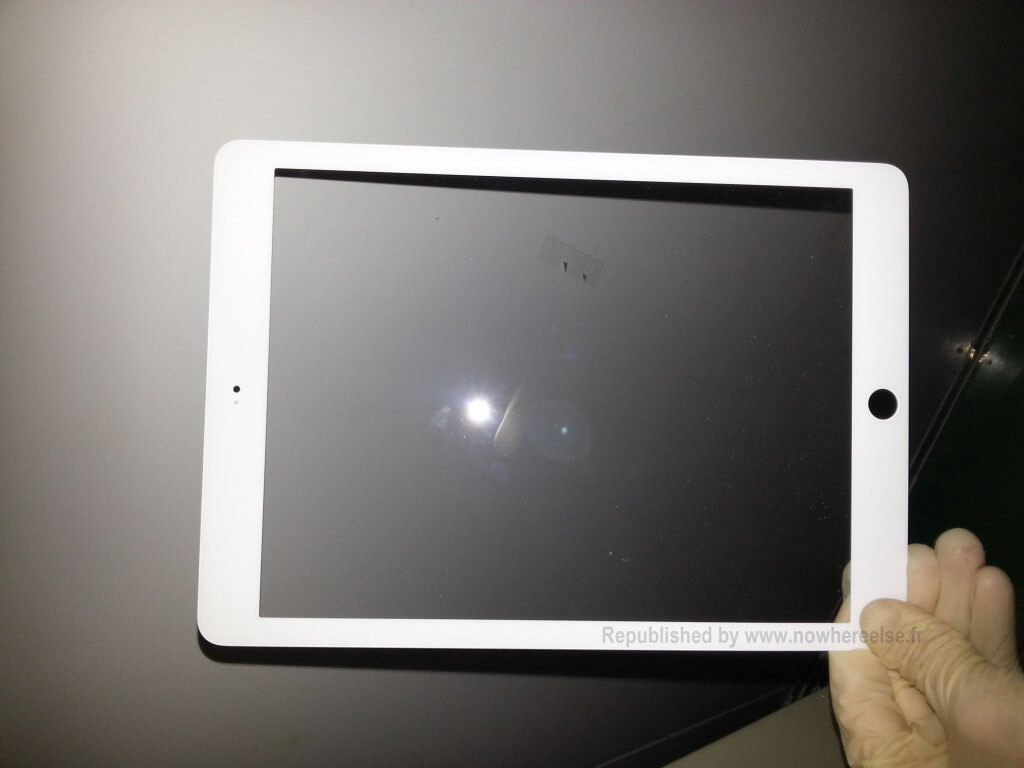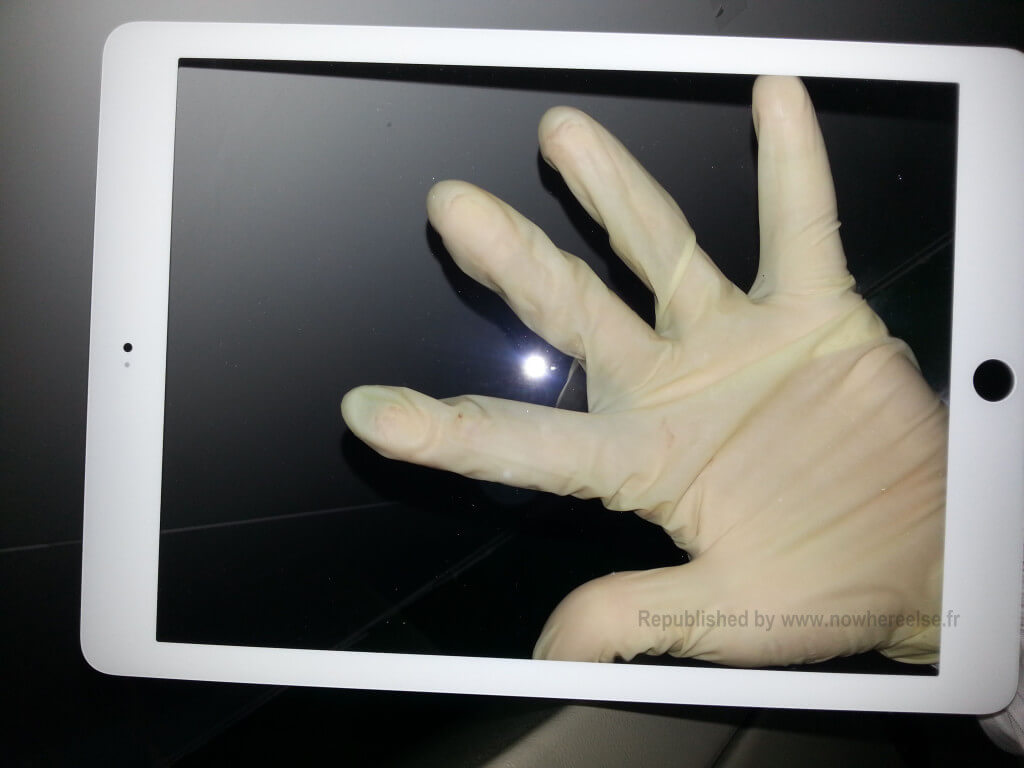 As you can see in the iPad 5 leaked images above that the round edges of the front display are crafted finer than the preceding models of the iPad. If we compare the round edges of this leaked iPad 5 front part with the iPad 4 or retina iPad, we can clearly say that it has fine edges than the iPad 4 or retina iPad. In this case, we cannot conclude anything because the authenticity of the images cannot be confirmed. Moreover, we can draw two conclusions being the first one as declaring it is as an iPad Mini 2 with retina display or we can say that the hands of the person holding the front display are small due to which we cannot see the actual size.