Apple is dressing up the Yerba Buena Centre of Arts for the upcoming iPhone 5 Media Event that is only few days away. On September 4, Apple officially issued the Media Invites for the semi-confirmed date of September 12. Apple has started to put on banners at the Yerba Buena Centre of Arts to make it ready for the iPhone 5 unveiling in few days. The event will kick off at 10:00AM PDT, September 12.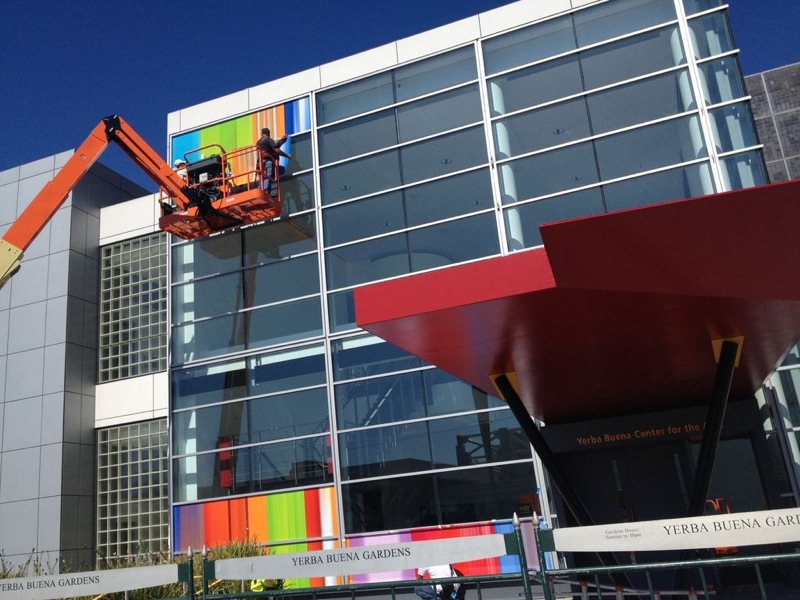 Like every year, this year Apple might leave back a hint of what is going to unveil on September 12 by pointing out some hint in the banner at Yerba Buena Centre for the arts.
The images are being uploaded as the dressing is making some progress. Stay tuned. When the dressing is complete, we will update you.
Updated Pictures: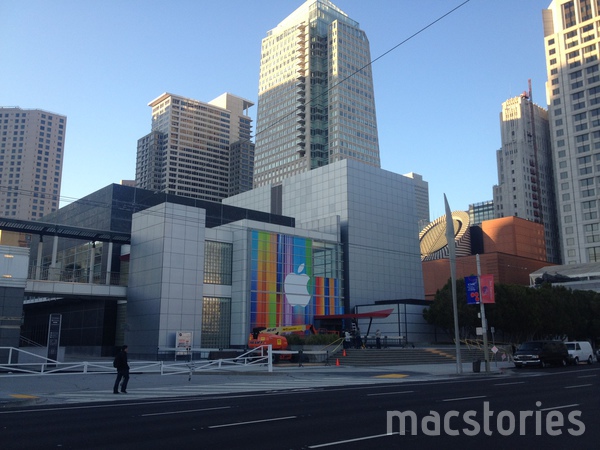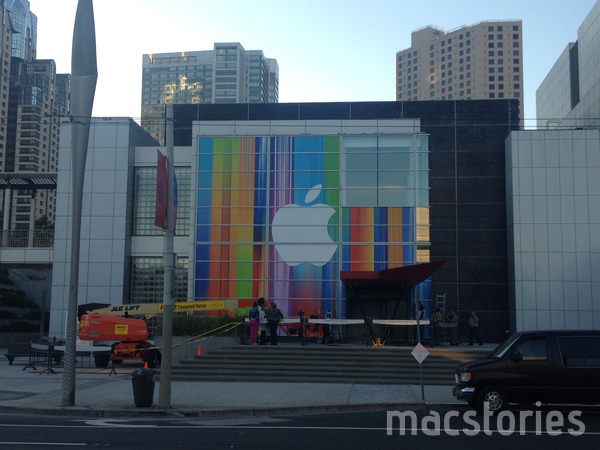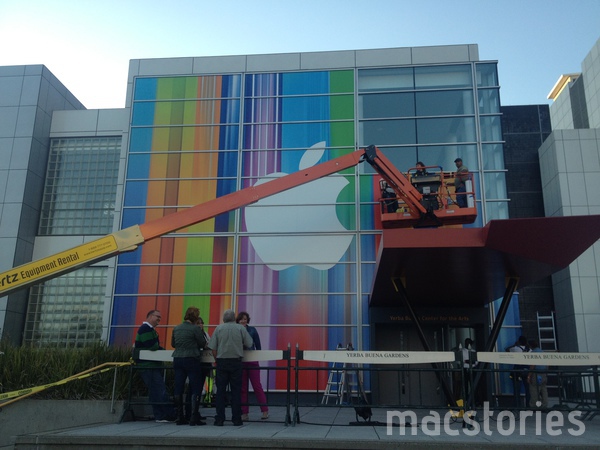 The logo is up now. The only thing new found in the banner is Multi-Colors.