Finally, it is official now. Apple has issued special Media Event invites for the upcoming iPhone 5 September 12 Media Event. On Tuesday Apple started to issue invites for the upcoming September 12 Media Event invites to different Media Companies to come on the same date and see what Apple has got for them. Jim Dalrymple of the Loop is one of the people to get invitation by Apple for the upcoming event on September 12.
The Media Event on September 12 would take place at the same traditional place of Apple's, Yerba Buena Center where Apple has announced every new release of the iPhone.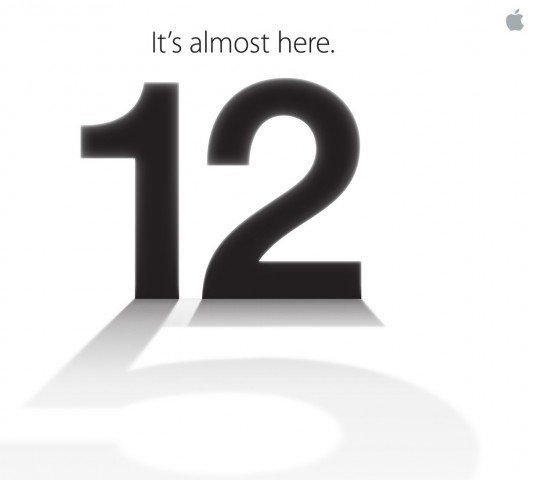 The iPhone 5 is now officially confirmed by Apple. As you can see in the picture above, the date states 12 and the shadow is of 5. This means the announcement of iPhone 5 on September 12 is now official. Finally we will be seeing the fifth generation of iPhone on September 12.
The long rumored date of September 12 is finally officially confirmed by Apple. We are so excited about the upcoming Media Event. The only thing that is in doubt is the design of the iPhone 5. The 4-inch screen is confirmed, but what about the design of the iPhone 5. Will it be the same as we sawed in the leaks and rumors or will it be totally changed? We are very eager to see the shape of the iPhone 5. We cannot wait till the iPhone 5 is announced. So, who is in for the iPhone 5?