The unreleased and unrealistic model of iPhone 5 Dummy has been seeped like an examination paper of some University, College or School. We have seen the iPhone 5 Dummy more than we would have seen our selves in the mirror. The iPhone 5 Dummy booked its tickets to IFA 2012 Berlin, Germany to showcase on the event before it is officially announced. This case of traveling to Berlin seems very legit. The day before we told you about an iPhone 5 Dummy spotted at IFA in a case and the device was non-functional. The device was in White Color.
This time, iStuff got their hands on the new iPhone 5 Dummy spotted at the same event of IFA 2012, but with different color. This time the color of the iPhone 5 Dummy is Black and the Apple Logo is not existing on the back of it.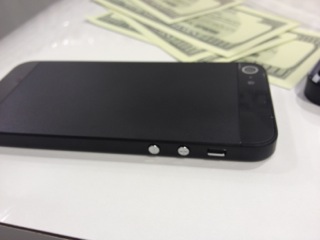 This new strange model of iPhone 5 Dummy is same as the previously leaked Alleged iPhone 5 Models. However, this iPhone 5 Dummy in black has nothing written on the backside of it. Therefore, the iPhone 5 Dummy is replica of preceding models. This replica of the iPhone 5 portrays the same 4-inch screen with 16:9 screen size. The dock connector at the bottom is also the same as of the leaked prototypes; the sides are also the same of the iPhone 5 Dummy, and it is portraying the same centered FaceTime Camera.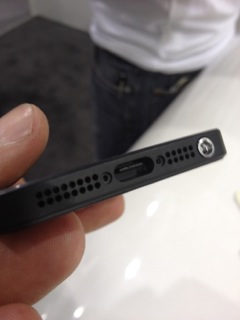 The devices shown in the mockups are not in working condition because they are just alleged designs made on different rumors. For the case making and leaks, Special thanks goes to all the manufacturers who are playing a blind game of guesswork. Every manufacturer is wasting his on money by making the alleged iPhone 5 designs. We don't know what they get by making the fake renderings.
The real iPhone 5 would be unveiled on September 12, that is few days away.