Few days before the official launch of iPhone 5, we are hearing news about a new codename "N42" Model arriving on the Media Event. The codename "N42" is nothing tricky or any new iPhone 6 or iPhone Mini, indeed it is the same name of the iPhone 5 but with a different Model. Before the iPhone 5 could surface on the Internet, Apple was playing with two different models of iPhone 5 internally. The first model was called "N41" and the second one is called "N42". These both were planned for the iPhone 5 with un-identical features.
If we recall the preceding month of August, we told you about two different code-names were leaked in a Server Log proclaiming (iPhone 5,1 (N41) and iPhone 5,2(N42)). At that time, it was indefinable which device would go into production. Will the iPhone 5,1 go into production of iPhone 5,2 would go into production. For the time being, it was believed that Apple might be testing these two builds internally to see, which one fits better and can be released this fall.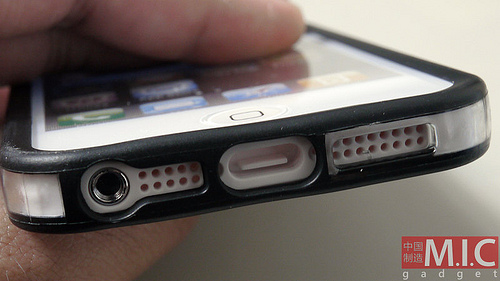 However, no conclusion was made until now. Today, 9to5mac reported about the codename (N42) build would be releasing this fall on Apple's Media Event. The N42 build would carry the same purported resolution of 1136X640 with automatic scaling feature in iOS 6 to fit on the larger display of 4-incheasily. Rest everything is the same as shown in the leaked parts with the passage of time. The only difference between these two builds is of NFC. Apple is not going to introduce NFC Technology in iPhone 5 this year. This is why codename (N41) is left in dark. It was believed that (N41) would be carrying NFC Technology. Unfortunately, Apple has no plans for the NFC Technology so far.
On the other hand, Apple has planned to keep the iPhone 5 at the same conventional pricing as of iPhone 4S and preceding iPhone's pricing.
N42A-USA-$199, 

N42B-USA-$199, 

N42A-USA-$299, 

N42B-USA-$299, 

N42A-USA-$399,

 N42B-USA-$399.
Over here, A is for black and B is for White respectively.
The prices stated above are of on-contract. The prices without contract might remain the same starting from $649, $749, and $849 respectively.
To sum up the things, Apple will announce an iPhone 5 (N42) on September 12 with iOS 6 and a fully redesigned model with headphone jack placed at the bottom.