Few days back we told you about the feature of iOS 6 called automatic scaling. This feature was revealed by 9to5mac on the rumored resolution of 640X1136 of iPhone 5. This new feature simply optimizes the Apps according to the size of the screen of the iPhone automatically. This feature was discovered with the help of iPhone simulator. After putting in the configuration of the same rumored resolution of 640X1136 of the iPhone 5, the new version of iOS 6 beta 4 automatically scaled the display to the above stated resolution without any glitches.
Earlier today playing with the same resolution and automated scaling feature, Sony Dickson the iOS specialist decided to come up with some screenshots of the native Applications in the iPhone on how they will look like on a 4-inch display and on 640X1136 resolution. Therefore, Dickson installed some of the native Apps on the iPhone Simulator to see how they will look on the larger display with the rumored resolution. After going on with some of the Apps, the results found by 9to5mac are as follows: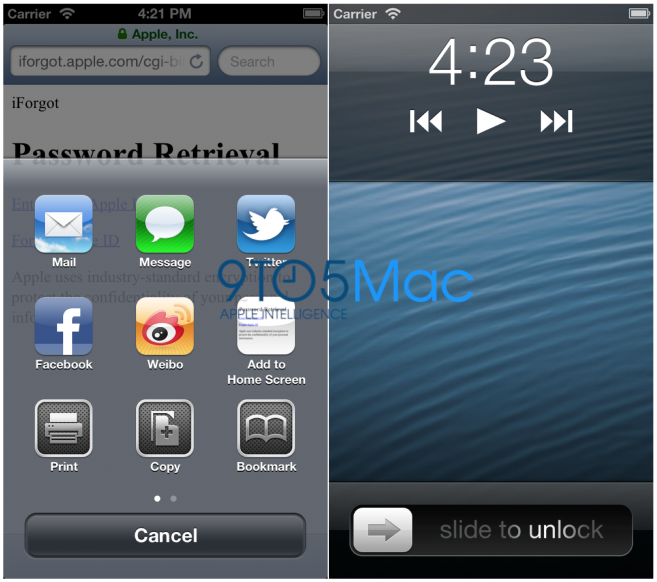 The above picture clearly shows how the images are called to the taller display on the same rumored resolution. Above image is from the bookmarking feature of iOS 6 in Safari. We can clearly see that the icons are perfectly fitting with the larger resolution display.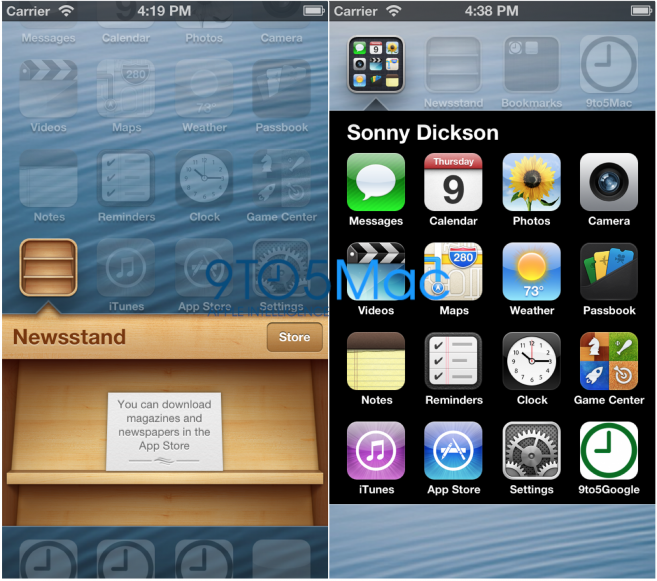 On the left side, the image is of the newsstand feature in iOS showing the scaling of the App perfectly fits with the resolution of 640X1136.
On the right side, the image shows 16 Apps in one folder pointing out towards an increment in the storage of Apps in a folder from 12 to 16. This image UI clearly states that the Apps are perfectly scaled for a larger display.
Above were some of the tests that were tested by Dickson in the iPhone Simulator of the Native iPhone Apps. The results were good for the iOS native Apps. All we have to see is now for the third party Apps that how will they look like on the iPhone Simulator on the same rumored resolution.
If you want to have this same resolution on your MAC in the iPhone Simulator, then follow our complete how to guide present here to get this resolution on iPhone Simulator. If you succeed in testing some Apps in the iPhone Simulator, Don't forget to contact us.