According to the latest leak by 9to5mac's Mark Gurman suggested, that he has accomplished to run some Apps on the iPhone Simulator with the resolution of 640X1136. This is the same rumored resolution for the iPhone 5 display. This new resolution leaked some important face about the iPhone 5 that it will carry 5 rows of Apps scaling fit to a larger screen. Therefore, the larger screen is already at top of the rumors these days suggesting a new screen of 4-inch for the iPhone 5. The resolution is still unknown and people are coping up with this rumored resolution of 640X1136.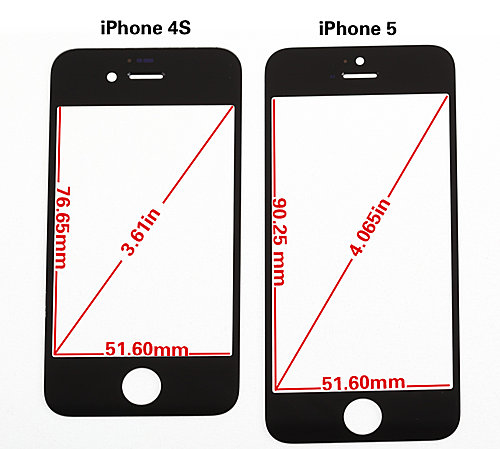 This resolution sounds to be cool but the time will tell about the real resolution. Anyways, after hearing about the iPhone 5 resolution in iPhone Simulator, many of you would be willing to give it a shot at your end, but couldn't find a way to do it. To solve this issue, Cédric Luthi found a way on how to get the same resolution of the iPhone 5 on the iPhone simulator.
Earlier today, my friend Peter Steinberger asked if there is a way to tweak the iOS simulator device size. So I investigated, and found a pretty elegant solution. Without further ado, here is how to change the size of the iOS simulator in order to test your apps in resolutions never seen before.
Below are the steps that are pasted on his blog. The steps are relatively very simple and doesn't require any hard or ninja skill to accomplish the method. All you need to do is download one file stated below and rest you need to follow the steps.
Download File.txt into ~/Library/Application Support/iPhone Simulator(don't change the name of File.txt)
Edit/Applications/Xcode.app/Contents/Developer/Platform/iPhoneSimulator.platform/Developer/Applications/iPhone Simulator.app/Contents/Resources/Devices/iPhone (Retina).deviceinfo/Info.plist and add the following keys:<key>eagle</key> <string>640</string> <key>giraffe</key> <string>1136</string>
Quit the iOS Simulator app
All you need to do is just follow the above steps correctly. Once done, you will be able to test the long rumored iPhone 5 resolution of 640X1136. This hack works on Xcode 4.1.1+ versions quite well.
Don't forget about September 12.