The preparations by Apple have started for the iPad 3 launches next week. Long rumored iPad 3 will finally be coming next week on 7th March 2012. We told you before that Apple had sent out media invitations with a tag line saying:
We have something you really have to see. And touch.
This for sure indicated that Apple will be unveiling their iPad 3 this year. There are a lot of things to expect from this media event by Apple. First thing is iPad 3, the second thing we expect is iOS 5.1, the third thing is Apple TV refreshment, and the fourth thing we can expect is demo of OS X Lion or some words on the new build. These all things will be uncovered on their respective time. It is too early to say anything.
Before we expect more or say anything more about this event, macstories have got some snapshots ready of Yerba Buena Centre of Arts in San Francisco. The snapshots of the Yerba shows that Apple has started to dress the Art Center for their Media Event on 7th of March 2012. It is also believed that the banners somewhat indicate about what is going to be revealed.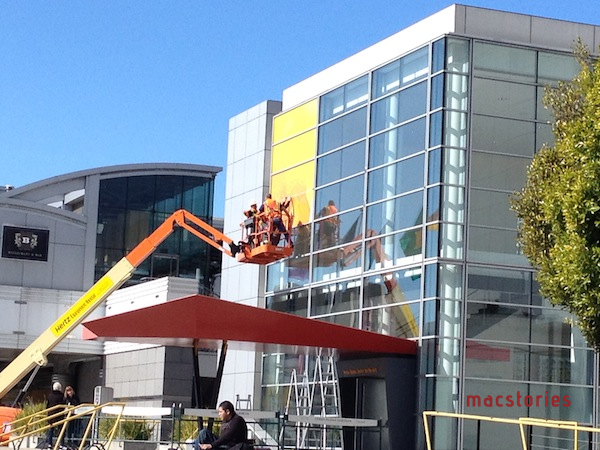 Till now we can only see one banner and it is hard to tell what Apple is planning to launch other than iPad 3. Don't forget that the event shoots at 10:00 AM (PDT).