Facebook from last two years have been working on many new design and been launching it every year. Last years end brought us the all new Timeline feature in Facebook. Facebook the worlds number one social networking website had its first developers conference in September, last year. Since then Facebook has been working on its design dramatically.

Today as I visited out Facebook fan page, I saw a new banner above claiming the new design to get publicly on from 30th March 2012. The new page is also going to have the new Timeline feature with keeping in mind the admins, Facebook also introduced an Admin Panel in the new page overhaul.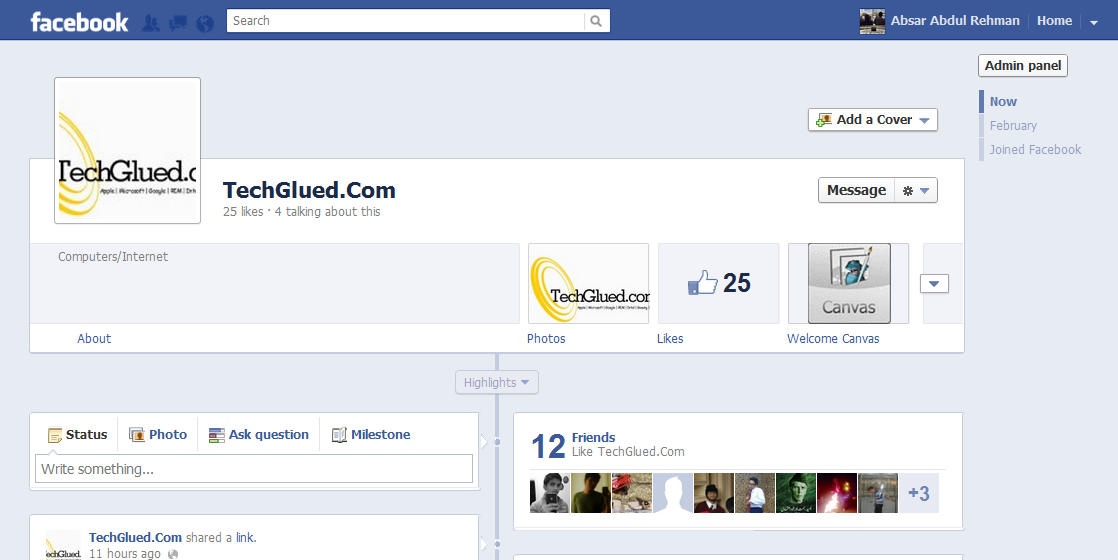 As before we use to follow other links to make our welcome page, Facebook now has integrated 'Welcome Canvas' by which you can do it all on your Facebook page. This new timeline can be published now but will get public on 30th March 2012 and until then you can completely make your page as publishing will allow the admin's to see the new design, but can turn back to the old one too.