If you have come over here to see what sot of job the Apple Store Genius did at Charlotte Apple Store, North Carolina, so you must make up your mind that the work he did was immoral and not every one can do it. The Apple Store Genius didn't help some one or kicked some one in the Store; instead he did some stealing process in which he stole 25 iPhones worth $16,000. The report comes from charlotteobserver in which they tell that 24 iPhones were stolen from the North Lake Apple Store.
"The iPhones were stolen from the Genius Room located inside of the store," a Charlotte-Mecklenburg police report says. "The suspect did have access to the Genius Room."

The stolen phones, which are valued at $16,425, include 22 16-gigabyte iPhone 4S models, one 64-GB 4S model, one eight-GB iPhone 4 model and one 32-GB 4S model."
This is some sort of new Twist in which an Apple Store Genius did the job quietly and didn't let the outsiders do some cracking to come inside and steal the iPhones the other way. The iPhones stolen are 22 16 GB iPhone 4S, one 64 GB iPhone 4S,one eight GB iPhone 4 and one 32 GB iPhone 4S. The genius bar guys seems to be very genius that he stole all the latest iPhone models and only one old iPhone model which is iPhone 4 8GB.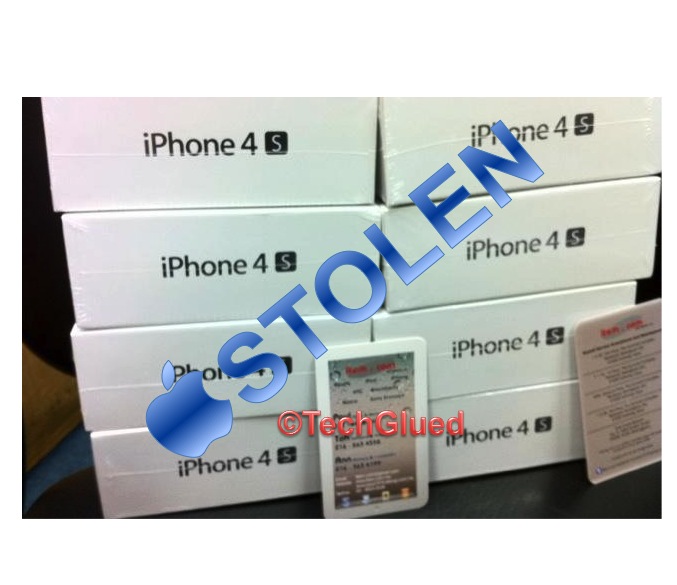 The amazing thing is that the incident took place over a period of time. Not at once. It took him a month or so to steal all these iPhones. According to the repot, the iPhones were stolen from somewhere between 1st December 2011- 11th January 2012. This was a great inside job. The Genius bar guy flew with the iPhones from the store without even hinting some one towards his suspicious activities.
The report of this iPhones stolen was reported on Monday to the police and they are looking out for the Genius Bar guy. Police also said that this was Inside Job because the Guy had access to the Genius Bar. When he is arrested, he will definitely go to jail or will get some heavy penalty or will be treated according to the law.
If we look at the previous record of Apple Store robberies, we can conclude that this is not the first time that any Apple Store got looted. In past many Apple Stores were looted and all the Apple Store Products placed at front were gone first.
This might sound weird that this Apple's North Lake store is one of those Stores, which opened in August last year and got robbed after 5-6 Months of opening.