Few days ago we came across strange news that the Microsoft's Office App for iPad will be coming to the App Store by the end of this week. The App was previously rumored in November last year on The Daily that every thing is done and the Developers are just winding up the Application. The release date was still unknown.
Matt Hickey of The Daily reported to have hands on the Microsoft iOS App for iPad. He also said that the UI looks somewhat similar to the existing App of iPad by Microsoft called OneNote for iPad. He also pointed out that users will be able to edit the PowerPoint presentations online and offline with the help of this App. User can edit their documents stored on SkyDrive and offline that is on their iPad.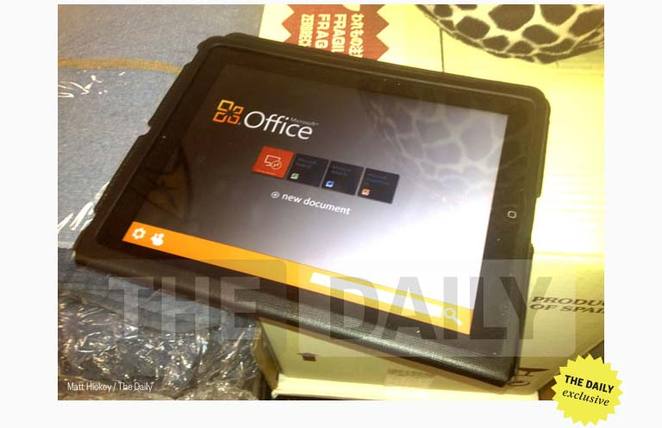 After the statement by The Daily about this unreleased App, Microsoft played a smart move by releasing a statement that they are not working on any sort of Office App for iPad. The above image is fake and self-made. They made this statement to The New York Times. This was a very quick and strange allegation made by Microsoft regarding their App.
The Story doesn't ends here. The Daily's Peter Ha strike back with an image proof of the office App prototype running on iPad 3G to prove that the Microsoft statement was wrong about the Fake Image.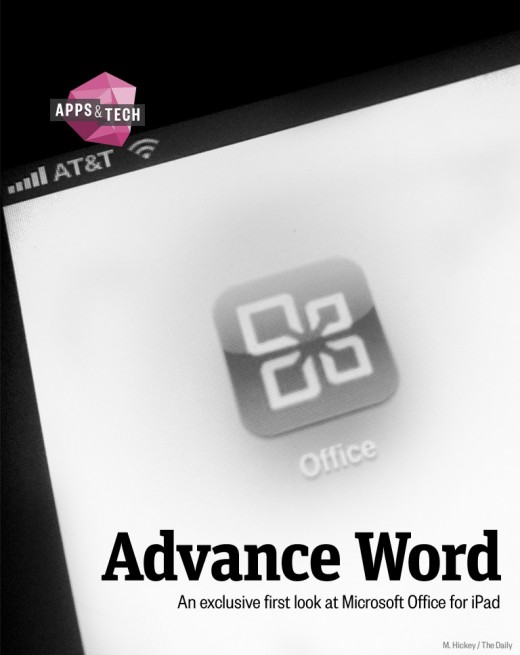 This was another challenge made by The Daily to Microsoft saying that they are wrong. Microsoft couldn't take that and they tweeted with their official account to wait for this week. After this week is gone, we will come to know who is right and who is wrong.

One single unreleased App for iPad has become an amusing argument between Microsoft and The Daily. Both are trying to make each other wrong. This is something strange and weird. Previously Microsoft has released few Apps for iOS, which made all of us think that Microsoft might release its Office App sometime soon. Lets see in this week, who wins and who looses the battle.