Finally the wait for the iPhone 4S Unlock is over. People at ApplenBerry have introduced a new version of the SIM called Gevey Ultra S, which allows you to Unlock iPhone 4S on all the Basebands. Below is the complete description and support of the Gevey Ultra S.
GEVEY Ultra S for GSM iPhone 4S
•GEVEY™ True Plug-and-Play Unlocking SIM Interposer
•No Need to Dial International Emergency Number 112
•Untethered Unlock with no Jailbreak Required
•Compatible with all GSM iPhone 4S SIM Cards
•Complete Unlock with all 2G and 3G data services
•No SIM Card Cutting or Physical Modifications
•Works on iOS 5.0, 5.0.1
•Works on Baseband 1.0.11, 1.013, 1.0.14
•Guaranteed Better Reception than Previous
•Decreased Power Consumption

Package content:
•1x Custom GEVEY Sim Tray
•1x GEVEY Ultra S Sim
•1x GEVEY Reset Sim
Gevey SIM interposer is not new in the market. We have seen the previous version of Gevey SIM,which were able to Unlock iPhone 4 from 1.59.00-4.10.08 basebands. This new SIM card interposer aims to Unlock the iPhone 4S baseband.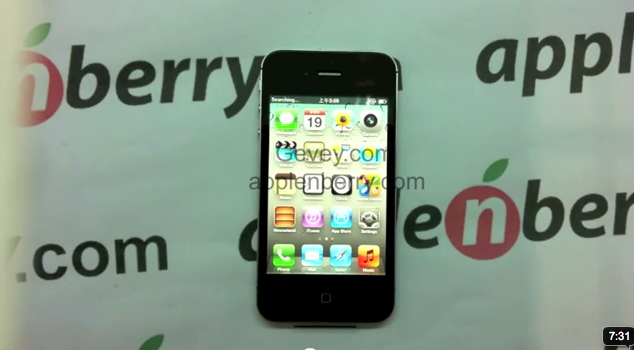 Till now there is no software Unlock for the iPhone 4S or iPhone 4 by the Dev-Team. People owning an iPhone 4 are waiting for unlock from past 2 years and still now words have been said on the Unlock. It goes with the iPhone 4S users. They were showed some hope and still no Unlock.
You can check out the video below of GEVEY Ultra S in action on iPhone 4S.
Video:

If you are willing to get your hands on this new SIM Card Interposer, so you will have to wait for some time. The pre-orders will start some where in between 3-7 March by ApplenBerry. The cost of this new Gevey Ultra S is priced $54.99.
The price of this new Gevey Ultra S is a bit high and low than the other SIM Card interposers claiming to Unlock iPhone 4S on baseband 1.0.11,1.0.13,1.0.14.
If you are planning to buy Gevey Ultra S now, we would recommend you to wait few months because the prices will relatively go down. Every time the launch price is high and later on it goes down.