The Tech Giant Company, Apple is planning to release a new iOS 6.1.2 update in which it will fix the security flaw that was founded by Jailbreaknation the day before and the most discussed Microsoft Exchange issue after the release of iOS 6.1 in the upcoming update of iOS 6.1.2. The release of iOS 6.1.2 is expected to arrive as early next week or after next week because the Security Flaw founded in iOS 6.1 the day before needs to be patched as soon as possible. The security flaw founded the day before by Jailbreaknation simply allows any one to access our iPhone address book without any hustle. Even if you have enforced a strong passcode on your iPhone, intruder can bypass it with this simple trick.
This issue of bypassing the lock screen on an iPhone running iOS 6.1 made Apple engineers scratch their heads because the way it was discovered was of next level. No one ever imagined of playing with an iPhone in that way. However, Apple acknowledged the presence of the issue in iOS 6.1 and promised to fix this issue in the upcoming update of iOS 6.1.2 by next week or so.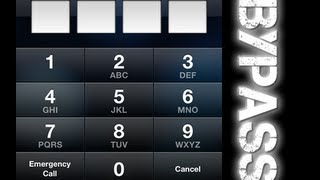 Apple is doing the report of iOS 6.1.2 arrival comes from a German Blog called iFun that reported about the testing of iOS 6.1.2 internally and with carriers. As soon as the testing phase is completed, the release of iOS 6.1.2 would be made public.
Reached for comment, Apple said it is hard at work on a fix. "Apple takes user security very seriously" spokeswoman Trudy Muller told AllThingsD. "We are aware of this issue, and will deliver a fix in a future software update."
The release of iOS 6.1.2 would be done before February 21. This means Apple has one week to test this new build of iOS 6.1.2 with carriers and to patch the security issue that was founded recently. At this point, we shouldn't forget about the upcoming iOS 6.1.1 that is in its first Beta stage.