BBM for iPhone and Android will be coming this summer officially by RIM, but the iPad support of BBM wouldn't be present at the initial launch.
This summer is going to be the hottest summer ever in the era of technology. In this summer of 2013, we will be seeing iOS 7, BBM for iPhone & Android, Galaxy S4 Mini (Maybe), and alleged iPhone 5S (official leaks or dummy leaks). We know that Apple is holding an event on June 10 that is called WWDC 13 and every year Apple holds this event to announce the future of iOS and OS X. The most amazing thing is that this year not only Apple would be announcing something only, its rival BlackBerry (RIM) has planned on something to announce on its competitors platform.
This year, RIM (Research in Motion) has planned to expand the use of BBM (BlackBerry Messenger) across different platforms. The platforms are not different; indeed every one around the world is using them. The platforms are iOS and Android. Yes you heard us right. RIM on its BlackBerry Live 2013 event announced that it will be expanding its official BBM service exclusively on iOS and Android (terms and conditions apply) this summer. By introducing the BBM iOS and Android version, it will help the users to stay in contact with their loved ones using BBM on BlackBerry and will allow them to stay connected 24/7.
This is indeed great news for BlackBerry users and lovers because BBM for iOS & Android will allow them to communicate with their friends, family or groups without switching their handsets. Once the application goes live in the AppStore and Google Play market after the Approval, you can welcome every BlackBerry user using BBM in the family of BBM.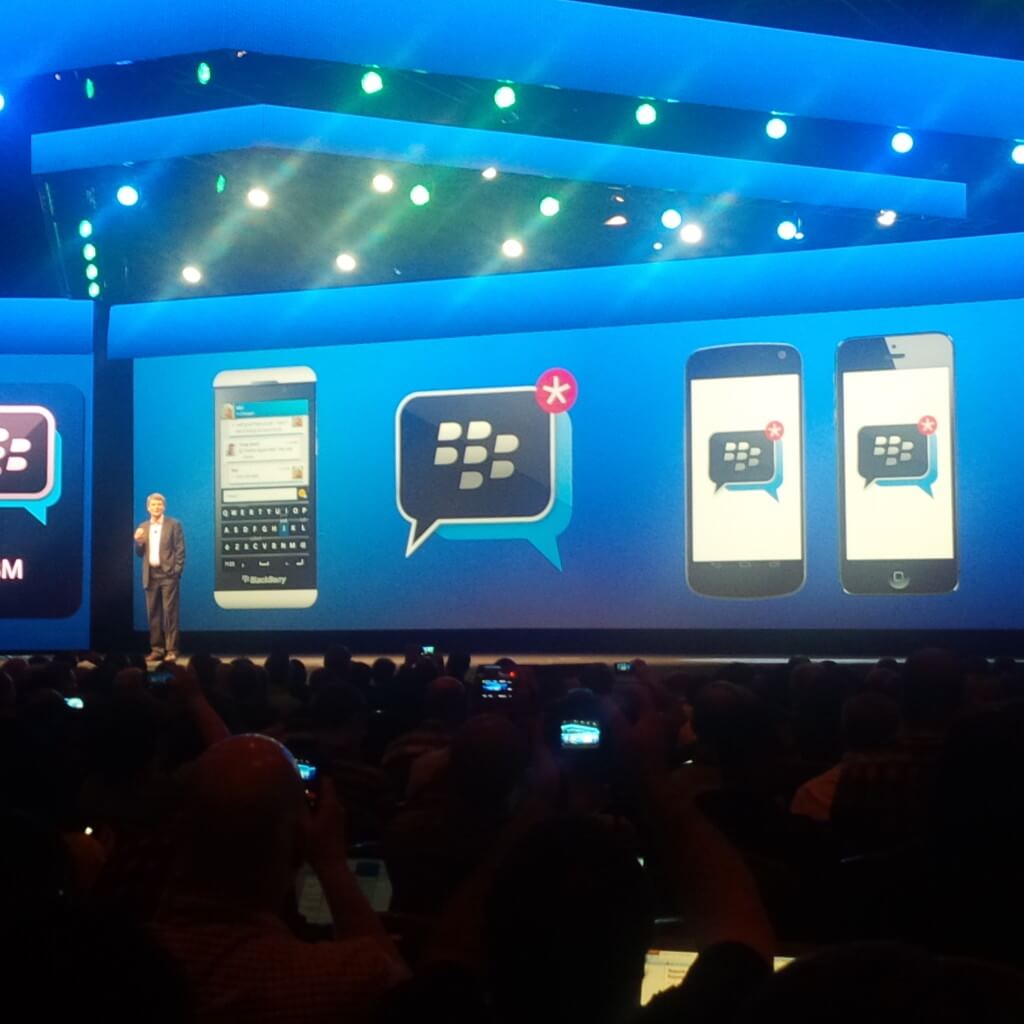 In the initial version of multi-platform BBM, iOS and Android users are expected to be able to experience the following BBM features:
The immediacy of BBM chats
Multi-person chats
Voice note sharing
BlackBerry Groups, where BBM users are able to set up groups of up to 30 people and share calendar, photos, files and more
After hearing this awesome news of BBM for iPhone and Android, the time has arrived to tell you a bitter fact about the arrival of BBM across different platforms.
The bad news is for the iPhone users and it is that the BBM for iPhone will only support versions greater than iOS 6 or Minimum of iOS 6. This means iPhone 3GS, iPhone 4, and iPhone 5 owners would be able to enjoy BBM for iPhone at full. Where as people owning iPhone 3GS and are on iOS 5.x.x would need to update to iOS 6.x.x to make it work.
"At this point it is iOS and Android, and that's iOS phones running iOS 6 and higher," Vivek Bhardwaj, Head of the BlackBerry Software Portfolio said. 
Moreover, the support of iPad wouldn't be included, nor for the other Android tablets in BBM for iOS and Android because BlackBerry is having a hard time to crack the nut of BBM on them. Therefore, initial release of BBM would be made on iOS and Android this summer.