This year Apple will compete with its competitors by releasing Budget iPhone in plastic body. This Budget iPhone is heavily expected to arrive in Plastic body with a lower cost.
The rumors grinding in the mill are not doing a great job. Until today, we were hearing about the iPhone 5S and iPad 5. As of now, the rumors are pointing towards something different in the history of Apple and to something new of which no one ever thought about. This something new might not be new to you because you have been in contact with the rumor mill and are aware of the fact that Apple is going to release a low-cost iPhone model under the name of Budget iPhone. Those of you were not following the rumors wont be aware of this fact or might not be aware of the release of Budget iPhone.
However, no need to worry about this because Apple hasn't announced anything officially about the release of low-cost iPhone or iPad 5 or iPhone 5. These are all rumors and hypothetical talks about the upcoming iProducts. We are merely interested in these Hypothetical talks and rumors because these things in near future become reality after prediction. This doesn't mean that we should put our faith into these rumors because most of the rumors are just false and only very few rumors are accurate.
Therefore, not putting our faith into these rumors and reporting about the upcoming products unbiased, we are hearing reports about the upcoming Budget iPhone rear shell that was leaked earlier today. The leaked rear shell of the Budget iPhone is in plastic form and the source that leaked the iPhone is not sure if the leak is accurate or not.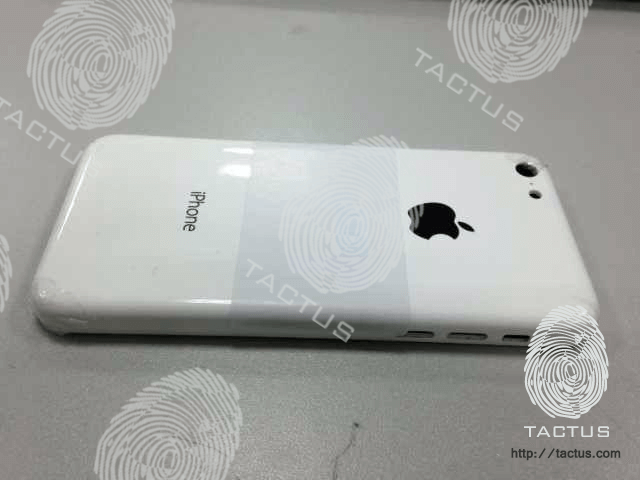 The name of the source is Tactus and amazingly it has no record of leaking iProduct parts.
According to them,
I've also heard on the grapevine that the alleged budget iPhone will have an A5 processor like the iPad Mini with a 32nm diecast. It's also rumoured it will have a 3.5 inch retina screen, much like the 4S, but not as big as the iPhone 5 … I've also discovered the factory producing this secretive project have confirmed the device will be available in Black, White, Blue, Red and Yellow.
The rear shell of the Budget iPhone in the above image portrays a change in the design and the color scheme is also changed. However, the design seems to be appealing because it is imitating the iPad Mini like design with round edges. This design of this leaked Budget iPhone is different from the previous generations, but it is in the plastic body that reminds us of the iPhone 3G and iPhone 3GS. We don't expect Apple to release something cheap that is not useful.
It will be a real challenge for Apple to make this low-cost iPhone under the name of Budget iPhone.