The tool is not new. We must be new for you but you all must be aware of the Jailbreaking Tool called Redsn0w. Redsn0w is the most famous tool used ever for Jailbreaking tethered and untethered on latest iOS's released by Apple after some time and this tool is updated periodically according to the iOS version present currently.
This update doesn't bring any new Jailbreak for the iOS 5, which is currently rolling in the market. This update of Redsn0w simply brings some minor changes and speed improvement made.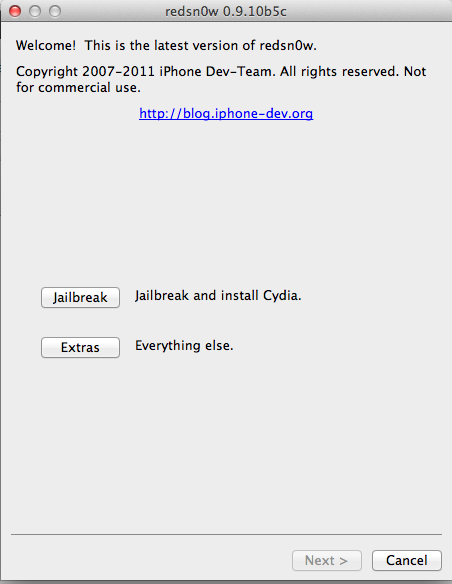 The change log is as follow:
Updates #5b and #5c:  Version b5b fixes an issue with using custom ramdisks on iPhone3G and iPod2G, and version b5c prevents redsn0w from crashing due to the ever-growing ramdisk size :).

TIP: If auto-detection fails and redsn0w tells you no identifying data was found, you can always pre-select the appropriate 5.0.1 IPSW using "Extras->Select IPSW".
This update of Redsnow fixed the issue with the crashing of Ram-Disk on older devices which include iPod 2G and iPhone 3G.
Till now we don't have any specific tutorial on how to perform the Jailbreak on your iDevice, but we will be coming up wit the best guide of redsn0w regarding the Jailbreak Really soon.
So stay tuned with us. If you have any questions or need some help till then, visit our Facebook page and ask there. Our experienced Admins are willing to help you.
You can download the latest build of Redsn0w 0.9.10b5c from below: