Reports are enclosing by from different sources stating that Facebook for iOS has started to crash on iPhone/iPod/iPad after a massive roll out of iOS 6.0.1 by Apple. It is said that the Facebook App for iOS crashes on the start from some of the people and not for every one. Few hours back Apple released a new update of iOS 6.0.1 in which it fixed numerous known and unknown bugs. Apple also added a new feature of O.T.A update for the iPhone 5. This new feature of O.T.A Update in the iPhone 5 first installs the updater and then downloaded the update O.T.A.
After the updating process is done, the installer is gone and the native Facebook Apps start to crash on iOS 6.0.1. it is not yet confirmed about whom to blame for this sudden crash. Some are saying that the problem lies with Apple's iOS 6.0.1 and some are saying that Facebook for iOS needs an update because it is on 5.0.1 version. However, the blaming thing will continue until the issue isn't resolved. We don't expect the issue to be resolved so soon. It will take sometime to figure out about the issue and the source of the issue. After the issue has been found out, it would be resolved.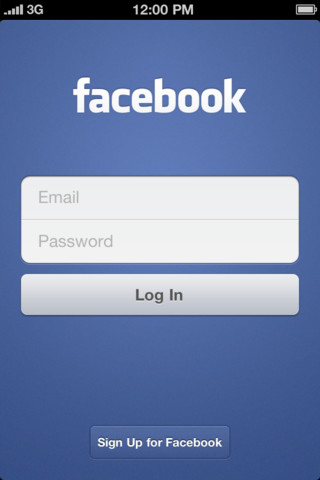 According to our Editor, the Facebook App for iOS works perfectly on iOS 6.0.1 with no issues. We have personally tested the App and it is working smooth and fine. The problem might be at the users end. The temporary fix that we came across to fix this issue is to
Re-Install the App
Or
Reboot the iPhone.
We would recommend you to follow the above steps and see if the issue is resolved. Do let u know in the comments section below if the issue has been resolved.