The highly anticipated iPhone 5 by Apple was unveiled on September 12 and started to roll out on September 21 in planned countries. Soon after the launch of the iPhone 5 in planned countries on September 21, the next wave was set for September 26 for further additional countries. Later on, the sales of the iPhone 5 got delayed due to mass production orders and Foxconn Employees went on strike. Other than this issue, the issue of scuffs on the iPhone 5 back also made the production slow. These issues made the iPhone 5 shipping time slipped from two weeks to three weeks, resulting in huge delays.
After this issue was looked after, we told about great news regarding the iPhone 5 Arrival in India on October 26 that never came live. The iPhone 5 was not launched on October 26, the expected date for it to arrive in India on different cellular networks selected by Apple officially. We don't know the reason behind the iPhone 5 launch delay in India. As of now, the new date told by Gizmowebs is November 2, that is today. The iPhone 5 is launching in India on November 2.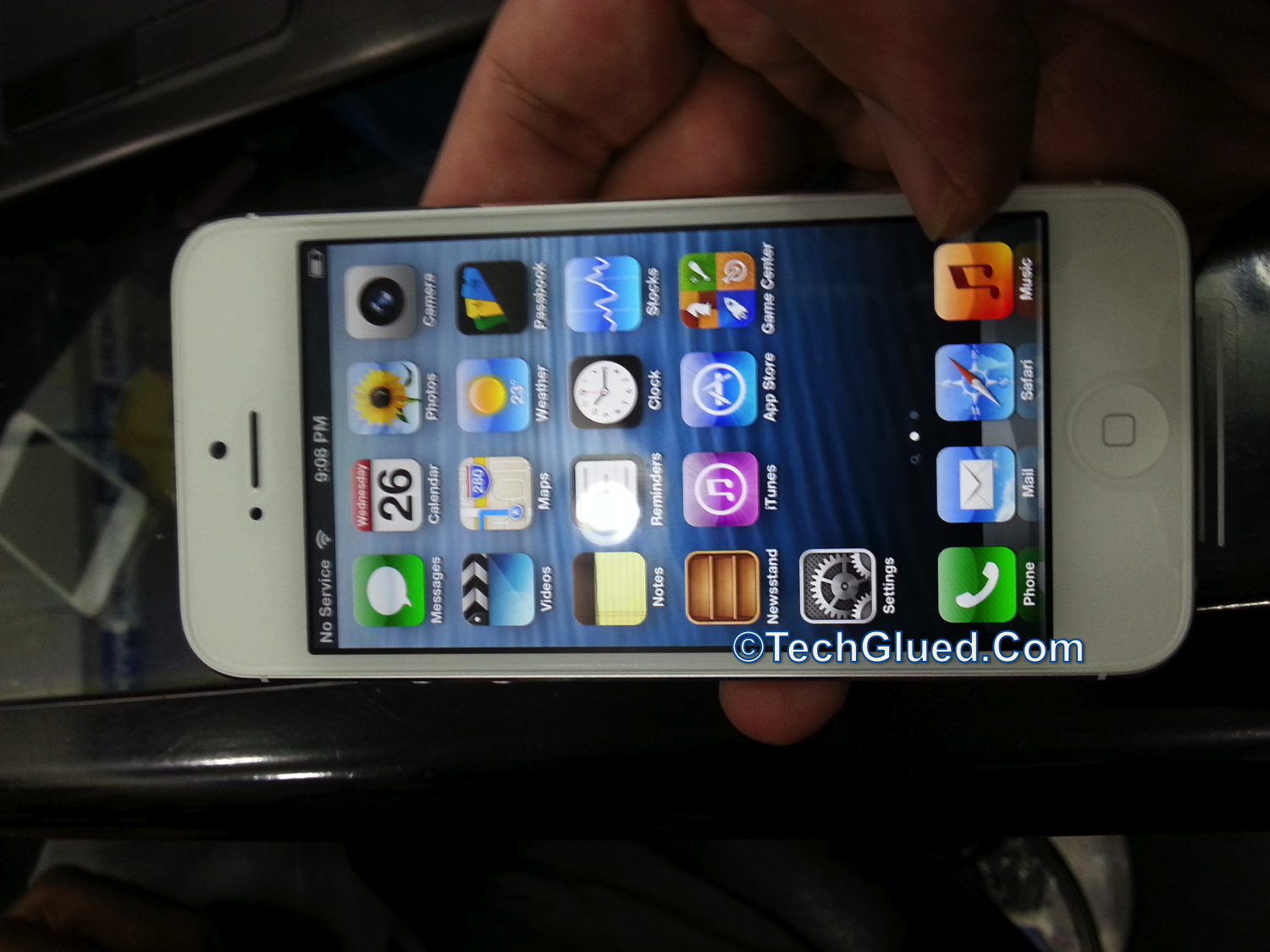 To get this new member of the Apple family in India, you need to pre-book the iPhone 5 that seems to be finished for now. Those of you haven't pre-booked the iPhone 5 would have to wait for sometime to get their hands on the iPhone 5. Those of you have pre-booked the iPhone 5 can get their hands on the iPhone 5 in India before people waiting to buy an iPhone 5 normally.
Before you plan to buy an iPhone 5, it is necessary that you should be aware of the pricing scheme of the iPhone 5 in India. The prices mentioned below are stated by Gaurav of Gizmowebs. According to Gaurav, the prices are allocated by Redingtonindia, who is one of the official Apple's Authorized distributors of their products in India.
iPhone 5 Official Price in India:
The official price of the iPhone 5 set by Apple in India are as follows:
16GB iPhone 5 for RS 45,500
32GB iPhone 5 for RS 52,500
64 GB iPhone 5 for RS 59,500
iPhone 5 Launch Event Venues in India:
It seems that the iPhone 5 India Launch won't be an ordinary launch. The launch of the iPhone 5 would be done in the form of an event at below selected locations:
Gurgaon – Galleria DLF Phase 4
Delhi – DLF Place
Mumbai – Inorbit Mall
Bangalore – UB city
The launch event time for the iPhone 5 is said to be 7PM onwards on the above selected locations.
So, who's in for the iPhone 5 launch? Are you going to buy an iPhone 5 Indian Fans?