Following the sales of iPhone 5 in India on November 2 today WSJ Reported that Apple had sold out the iPhone 5 in India in just 24 hours. The iPhone 5 was out of stock in just 24 hours after the sale of the iPhone 5 started in India. Before the sales were live for the iPhone 5 in India, we also notified you about online reservation system for the iPhone 5 in India by which many of the Indian Apple Fans had reserved an iPhone 5 for themselves before hand. When they reserved the iPhone 5 online, they got a pass like ticket for the iPhone 5.
In other words, they were able to pre-order an iPhone 5 before it could hit the shelves of different stores. When the launch of the iPhone 5 in India came near, the lines might have started to emerge outside the selected retail outlets where the iPhone 5 was set for sale. Soon after the sales for the iPhone 5 started, the iPhone 5 was out of stock within 24 hours. When we heard about the iPhone 5 going out of stock, we assume that Apple might have shipped about a huge amount of the iPhone 5 in India which has been sold out in just 24 hours or the number of buyers increased.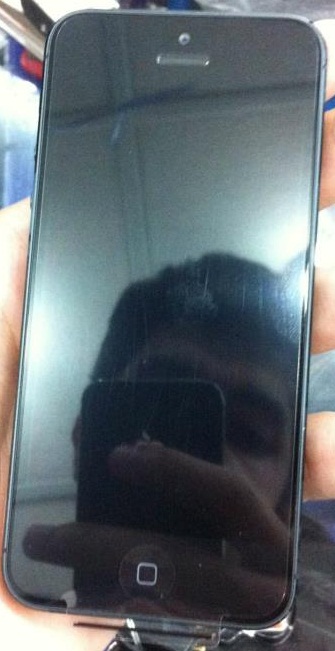 The fact is that Apple had sent out a constrained stock of the iPhone 5 ranging from 10,000-15,000 units in India for sale. Due to this limited stock availability, the iPhone 5 was sold out within 24 hours. The news comes from a store owner who stated:
"We were sold out within 24 hours of launch. It's all gone," said Himanshu Chakrawarti, chief executive of The MobileStore Ltd., a retailer that stocks iPhones and which has 900 outlets across India. Apple Inc.'s latest iPhone officially launched in India on Friday, more than a month after it hit major markets elsewhere.
It clearly seems that Apple underestimated the iPhone 5 launch in India by predicting the demand to be less because the iPhone 5 is not sold directly by Apple in the country. Apple has contracted with different Mobile Companies who sell the Apple products with the permission of Apple. Apple cannot sell the iPhone officially in the country because strict rules and regulations of the government. This is the reason that Apple had partnered with different companies and opted to sell the iPhone 5 through them.
However, it is believed that Apple would be sending out 100,000 units of the iPhone 5 in the country by the start of the next month and making an increment in the number of units from 100,000 to 200,000 by the end of year. This year the demand for the iPhone 5 rose by 78% if compared to the iPhone 4S, although iPhone 5 got only minor update with a redesign shape.