This year Apple released the future of OS X by announcing the most advanced OS X Mountain Lion 10.8 for its Computer category. This new version of OS X Mountain Lion was announced at this year's WWDC 12 and was unveiled after few months of the announcement. When OS X Mountain Lion was announced at WWDC 12, it was said to be the most advanced OS and people thought that this OS will take out a year and they wont be seeing any new OS X update sometime soon. We all were wrong. Before we proceed on, we would like to acknowledge about the fact that when it comes to rumors and leaks, Apple is always on the top and the leaks are done by its suppliers for different products.
Later today, the tradition of leaks by suppliers or several reliable sources changed, when Google Analytics leaked the biggest information regarding Apple. The information leaked by Google Analytics hints towards the upcoming unnamed MAC OS 10.9 version. This important piece of information was leaked in several Analytic reports of different website. Today many of the websites, including 9to5mac reported that an unknown and unannounced build of MAC OS 10.9 visited the website.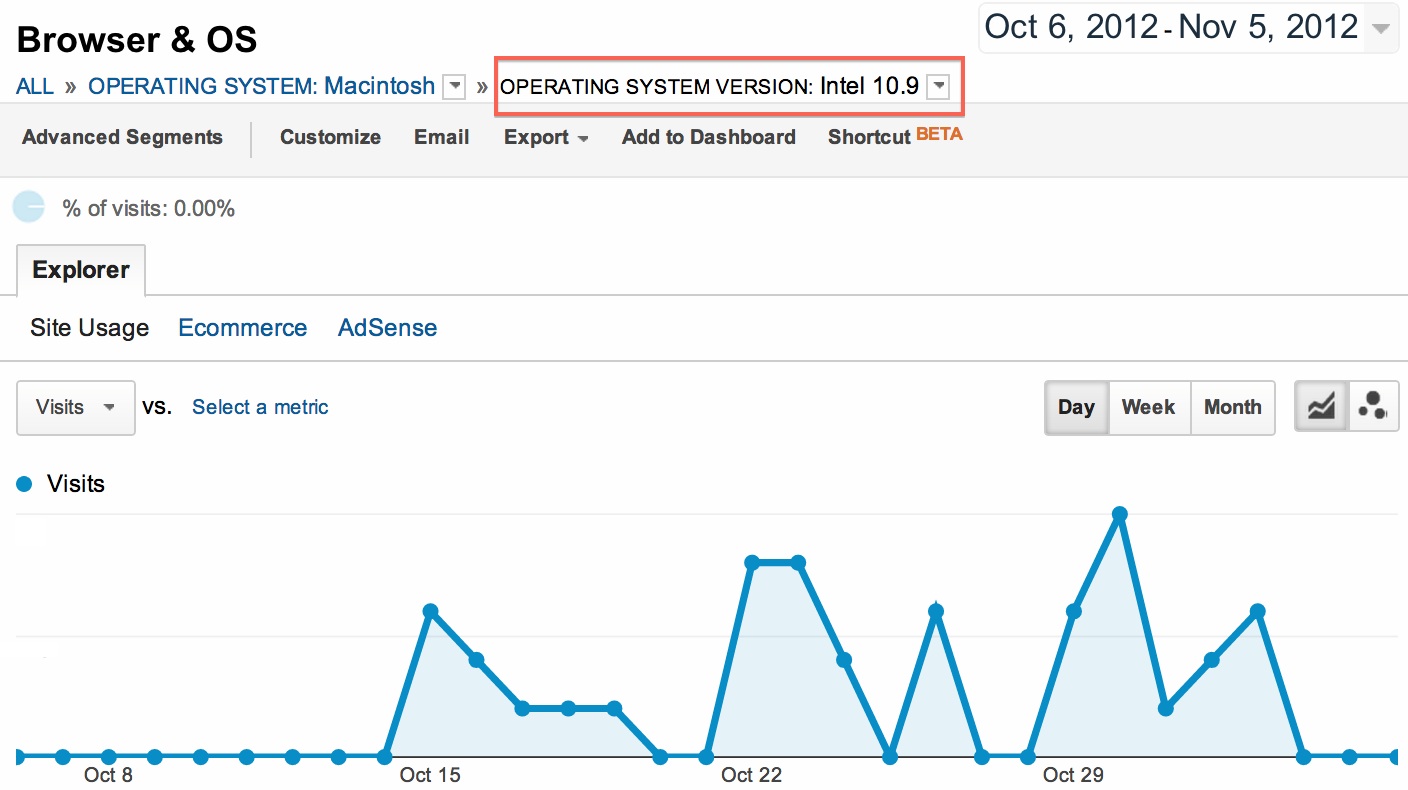 The duration of the visit of this anonymous build of Apple is unknown, but the dates are showing visits from October 6 2012 – November 5 2012. This means the developers running this build of MAC OS 10.9 might have visited the websites just to test some browsing speed or so. Still it is unclear about this anonymous builds name and availability.
As per our prediction, Apple may unveil this new build of MAC OS 10.9 in February on an iPad Media Event or some other media event. We expect the beta build of MAC OS 10.9to go live in late December or early January 2013.