One of the most popular and active social web App got updated today on the platform of iOS, which runs on Apple iDevices to a new version of 4.1.1. This new update of Facebook App brings many new exciting features with it and got some bugs/issues fixed in this new version.  Undoubtedly, the Facebook App is the buggiest App ever you would have used in your life on an iOS platform. Since the day of launch, until now, Facebook has released many new versions of its App for iOS platform and in every update; some sort of issue is fixed.
Recently, they rolled out an iPad app which made Facebook App go Universal in the App Store. This means that the Facebook App is compatible on both, the iPhone and the iPad with some bugs like usual. Any ways the App is made by humans and to err is human, so we can expect some issues in the App. That is normal. Now with the new version of 4.1.1, the developers of the Facebook have brought in some nice changes, improvements, and support for new languages.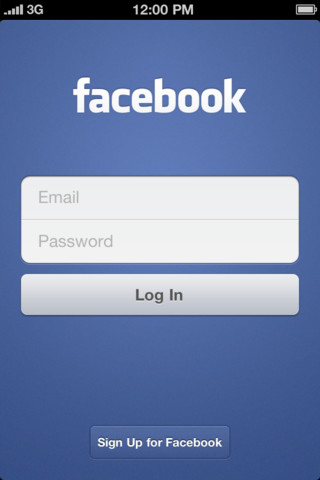 The developers of the App have updated the App for the support of the New iPad which was launched few weeks back by Apple, and it is now available worldwide at Apple Retail Stores. They also have added support for Czech, Danish, Greek, Indonesian, Malaysian, Norwegian (Bokmal), Portuguese (Portugal) and Thai languages. The best thing is that they have added a feature in which you can go offline in Chats. Below is the full change log of Facebook's new Version:
In this release, we added some features and fixed some bugs so now:
– You can go offline in chat
– The right profile picture appears for everyone
– Your list of friends always includes all your friends
– In sets of photos, your name is displayed correctly
– Photos of people who like Facebook Pages load correctly
– Your friend-request notification only lights up if you have a request
– You can change your language to Czech, Danish, Greek, Indonesian, Malaysian, Norwegian (Bokmal), Portuguese (Portugal) or Thai
– If you've got a new Retina iPad, you'll see a crisp, high resolution interface
Above is the full change log of Facebook's Universal App. This universal App is free of cost and available on iTunes Store for Download for free. You can head over to this link and download the App for free. If you got the App installed on your iPad/iPhone, simply head over to the App Store on your device, open update section, find Facebook and press update.