Galaxy S4 Mini made an appearance on Samsung Apps Official website following the leaked images and official confirmations in past.
The small brother of Galaxy S4, Galaxy S4 Mini is teasing the public from ages in the form of rumors, leaked images, and confirmations from Samsung officials. Still the Galaxy S4 Mini smart phone isn't rolled out due to some unknown constraints. Until now, we have seen Samsung Galaxy S4 Mini in every form. We have seen the small brother of Galaxy S Flagship in leaked images, hands on videos, and even on Samsung's official websites. This is the first smart phone from Samsung that is leaked many times ahead of unplanned official launch for 2013.
In addition to all those leaks, the Korean company wanted to take the Galaxy S4 Mini version to a whole new level and wanted to brag about the arrival of the smart phone before it is released. Therefore, Samsung has officially leaked the Galaxy S4 Mini variant several times on its website. It is unclear that why Samsung is leaking the images, dummy, actual handset, and teasers of Samsung Galaxy S4 Mini via different sources. Why don't they just release the actual smart phone and finish the case.
However, the case seems to be different and unrealistic. We cannot tell about what is Samsung up to, but the appearance of Galaxy S4 small brother can be officially seen in every Samsung Apps Store.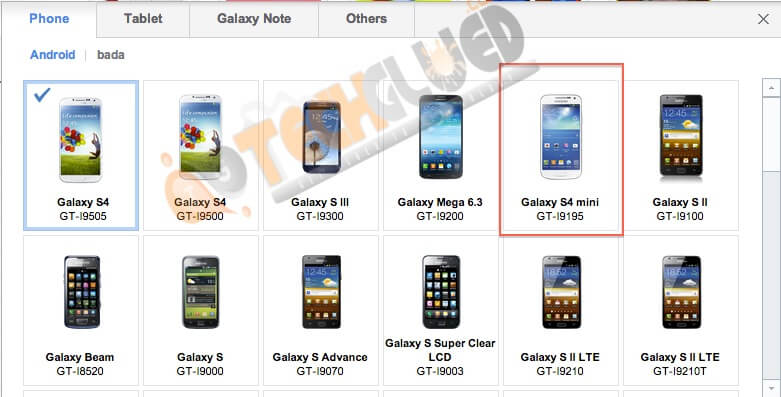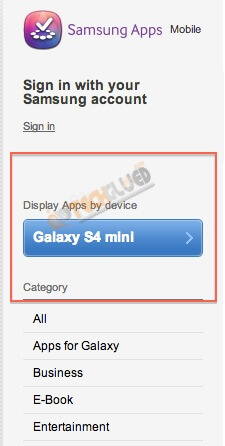 The variant of Samsung Galaxy S4 Mini that is leaked in Pakistani Samsung Apps Store is GT-I9195. Where as the variant founded by tgspot in its respected store is of two different variants. The first variant is the same and the other variant's model number is SGH-I9190 GSM Dual SIM version.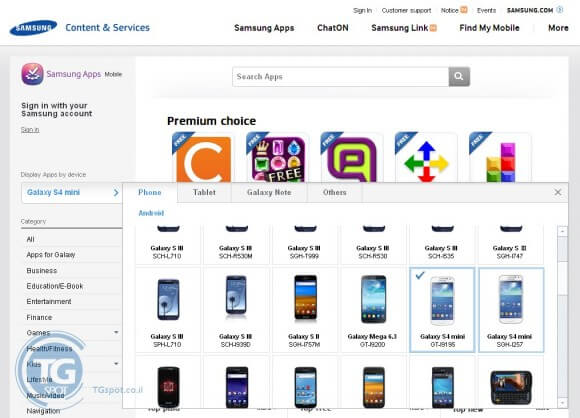 In past, we told you about four different variants of Samsung Galaxy S4 Mini that were spotted on Samsung's official website would be released. The four variants were:
GT-I9190 = HSPA+ Variant with a Quad-Core CPU
GT-I9192 = Dial-SIM HSPA+ Variant with a Dual-Core CPU
GT-I9195 = LTE Variant
GT-I9198 = China Variant
As of today, we have seen two variants of Galaxy S4 Mini being leaked from two different Samsung Apps Store around the globe.
The appearance of Samsung Galaxy S4 Mini ahead of official launch on Samsung Apps Store official website is mysterious. The logic is unknown.
All we can say is that the release of Galaxy S4 Mini is just around the corner and Samsung would be coming up with a Media Invitation soon.