We are living in the era of Post PC where innovation is the most important thing to survive with and to stay in the competition; you need to beat the hell out of others. We have come across many innovations done by different companies, persons, and etc. But, if we try to recall any of them, we cannot tell any new name other than iOS and Android. These two OS's are the most famous Mobile OS's running in the world and surviving in this era of 21st century. The manufacturers of the OS's need to be change something in their OS to make it different from each other, so they can compete with each other.
The competition at Company level is tough to beat out because they are renowned and well known by the customers of them. If some developer needs to show off their innovation, the company either hires them or they go to KickStarter and make their lives a fun.
What is KickStarter?
KickStarter is an online place where innovators meet their future. In simple words, KickStarter is an online organization where people come to build a community around their projects. It is a place where different designers, students, photographers, video makers, musicians, and filmmakers have complete control and accountability of their projects. After some real hard work, they come to KickStarter to show the community their hard work and they get a reward for it.
Like this, Josh Guyot and JoeBen Bevirt, the founders of Motrr have demoed an Amazing innovation on KickStarter, which you could have never imagined of. The project they have shared on KickStarter is called Galileo. The Galileo is a revolutionary upcoming tool for iOS devices that changes the way you used to do video call, conference, and chats. It will eliminate all your queries like the camera is still and you cannot look the 3rd person sitting in front of the camera.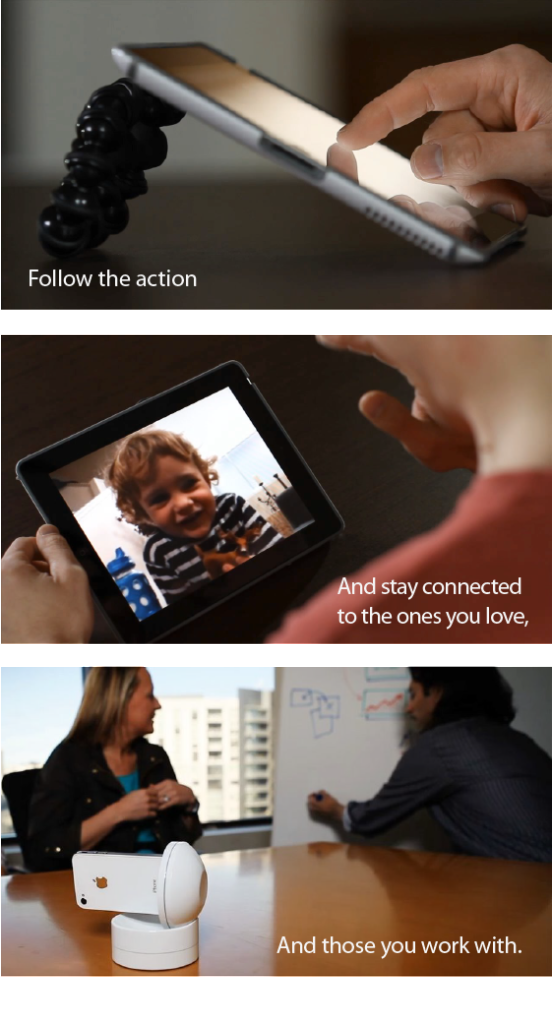 Galileo is the first iOS based tool that allows a user to rotate the iPhone while he is on video call with some one, want to have a picture, is a filmmaker, or a photographer. Galileo is an iOS-controlled iPhone robotic platform that simply allows a user to do infinite spherical rotations. All you have to do is swipe our finder on the screen and the camera of the iPhone on the other hand will move accordingly. This simply works like a security camera on the wall.
Galileo follows the action, stay connected to the ones you love, and those you work with. See the video below and you will come to know about how actually Galileo works.
Video:
The specifications of Galileo are:
 •    Infinite 360° panning and tilting rotation.  200° per second pan-and-tilt speeds.

Remotely controlled from your iPad, iPhone, or web browser.  Swipe your finger across the screen or move your mouse to control the movement of the Galileo and your device.
SDK (software developers kit) for app development.  Freedom to integrate Galileo functionality into existing apps or to create entirely new apps built around the movement capabilities of Galileo.  Or build software to integrate the Galileo with other hardware (e.g. camera rails).
Outfitted with a standard tripod screw, the Galileo can be mounted on any tripod.
Fabulous charging station for your iPhone or iPod.  Charges your device while plugged in (USB cable included).
Rechargeable Lithium polymer battery lets you use your Galileo anywhere. 
This Galileo is truly amazing project made by Motrr. The retail value of Galileo is $649.75 with free shipping in U.S and add up $40 for international shipping. The product is said to be shipping in June. The latest news is that they will be releasing time-lapse, pre connections, and pre release for developers. You can learn more about Galileo from here.
What do you people think about this awesome creativity?