After a long wait the iPhone Dev-Team has released the tool to downgrade the two years old iPad baseband to the normal iPhone baseband. With out con-fluctuating let's roll over directly to the steps of downgrading to 05.13.04. It's released for both Windows and OS X. The new Redsn0w 0.9.14 b1 will allow you to downgrade the iPad baseband and jailbreak.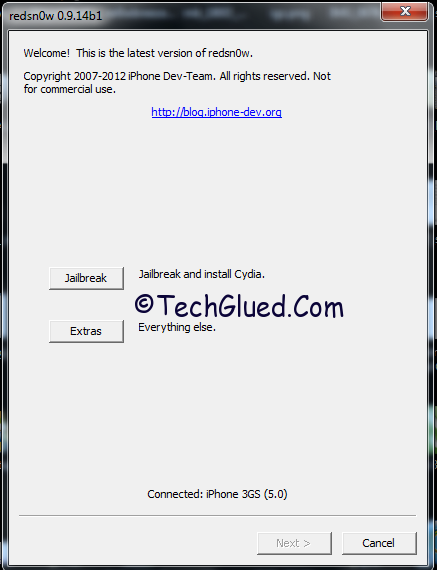 Run Redsn0w 0.9.14 b1 on Windows or OS X
Go to Extras > Select IPSW
Select the IPSW firmware which you have installed on your iPhone 3G/iPhone 3GS right now
Now connect your iPhone 3G/iPhone 3GS to your PC/Mac
Turn it off before connecting (An important step)
Now go back to the home screen of Redsn0w 0.9.14 b1
Click Jailbreak
Check mark 'Downgrade from iPad baseband'
Enter into DFU mode
Let the exploit work on you device
After the device turns on, the jailbreak data will be all new with the old iPhone 05.13.04 baseband and can be unlocked from ultrasn0w from Cydia. Below are the release notes for Redsn0w 0.9.14 b1
For those who are wondering if you can update your 3G or 3GS to 06.15 solely for the purposes of downgrading to 05.13.04, the answer is "yes" for 3G owners, and "maybe" for 3GS owners.  The iPad baseband is not compatible with 3GS units manufactured week 34 of 2011 or later.  If you have an iPhone3GS and if digits 3-5 of its Serial Number are 134 or later (xx134…), then you should NOT try to install the 06.15 baseband on your 3GS!  It will brick your radio, preventing both the downgrade from working and normal iPhone software from using it as a phone!  Be warned!
Download Redsn0w 0.9.14 b1 for