When we take the name of Camera, we can tell name varieties of the companies that are offering different kinds of cameras starting from different ranges and of different kinds. These days, the most popular name in the camera industry is of Cannon along with Nikon. These two famous camera manufacturers are leading the market of professional photography by providing the best DSLR Cameras to professional photographers. A part from Nikon and Cannon, the other companies that are striving to compete the low-end market is Sony, Olympus, Samsung, and few other companies are competing with each other to live in the market.
These days, the necessity to have a good camera has increased, if we compare to the past trend of having a camera. In past, if some one used to have a camera of good quality, it was assumed that the person is rich. As of today to have camera is nothing new. Special thanks goes to all these Mobile Industries like Apple, Google, Samsung, Nokia, Microsoft, and others who have worked hard to implement big sized Camera Technology into a hand sized smart phone. These days, we can get a good MP Camera in almost every Phone made by a good manufacturer.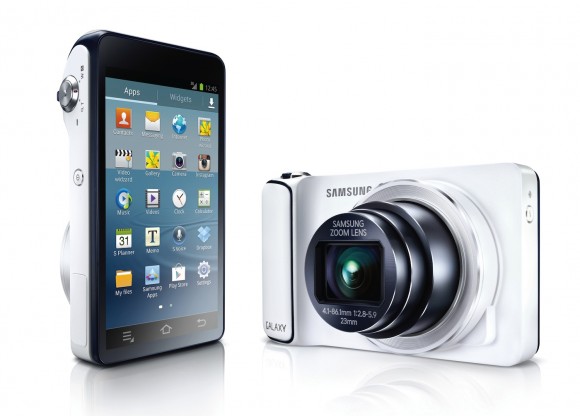 In order to compete in the smartphone camera industry, Samsung took the Camera industry to a completely new level. Samsung introduced the Camera lineups in a new way on its Media Event. Although Samsung got the best camera's quality wise, but still Samsung moved the Camera niche to a complete new level. Recently Samsung Announced, Galaxy Camera with a 4.8-inch screen size, the same screen size of Galaxy S3.
The Galaxy Camera introduced by Samsung is not an ordinary camera because it delivers more functions than a normal camera. Samsung Galaxy Camera is packed with Android 4.x.x Jelly Bean Operating Software and features the capability of Shoot, Enjoy, Edit, and Share via 3G/4G Network. This is the first time ever in the history of camera industry that got a cellular 3G/4G network to share images with others, as well as Android Jelly Bean Software that usually works on Phones.
 However, when it comes to OS, whether it is iOS or Android, the first question that roams in a persons mind before purchasing the product is, "Can it be Jailbreaked/Rooted?"
The users of iOS are sure than Android users that their iDevice would be Jailbroken in certain time of span and they are heavily reluctant on the Jailbreak Dev Team for the Jailbreak. On the other side, the Android users are not sure about the Rooting to be arrived or not for any OS that comes in future. However, in this era of advance moving technology, they now don't need to worry because folks over XDA Developers have taken care of all the Rooting stuff when it comes to Android.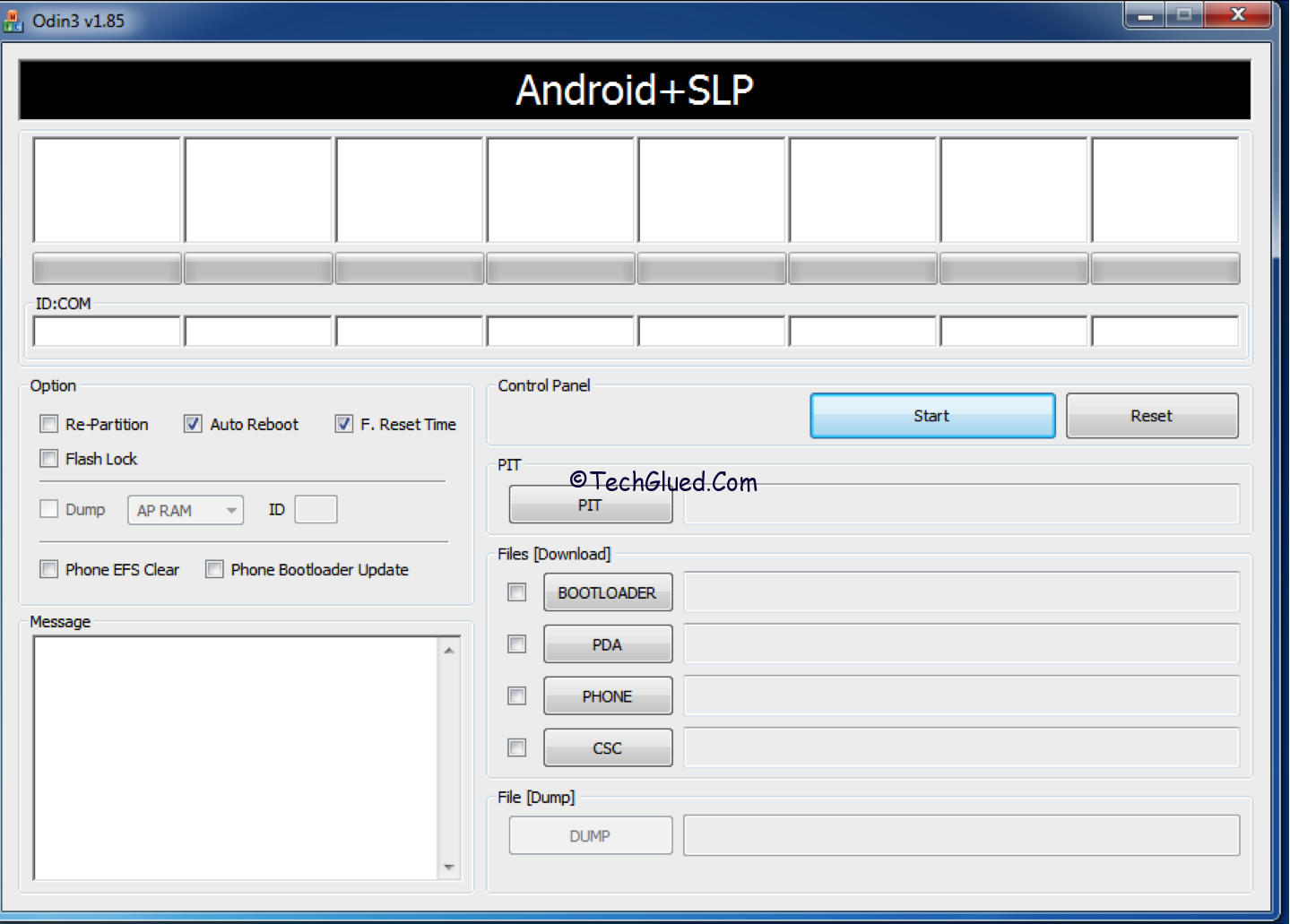 Therefore, those of you have bought a Samsung Galaxy Camera; you can root it now in few easy steps.
How To Root Samsung Galaxy Camera on Android JB 4.1.1
Before we proceed on, look at the things you need to Root your Samsung Galaxy Camera on Android JB 4.1.1 below:
Thing Required for a Successful Root on Samsung Galaxy Camera Running JB 4.1.1
A windows computer (or heimdall built from source and the files included in the package)
The Recovery+Cache which will flash upon installation. Get it here.
The Odin version used is Version 1.85. Get it here.
Use JellyBean 4.1.1 build:GC100XXALK1 in case of problems. Get it here.
Steps need to be followed in order to Root Samsung Galaxy Camera on Android 4.1.1
Step 1:
Download all of the above liked files to stay on a safe side.
Step 2:
After you have downloaded all of the above files, now unzip CF-Auto-Root-gd1-ekgc100.tar.md5 from the package and place it in a folder on your desktop for your ease.
Name the folder "Galaxy Camera Root."
Step 3:
Now launch the Odin Application.
Step 4:
After you have launched the Odin Application, place "CF-Auto-Root-gd1-ekgc100.tar.md5: in the "PDA" section present in Odin Application.
Step 5:
Now comes the tricky part. In this part, you need to put the Camera into Download Mode.
How to put Samsung Camera into Download Mode?
Remove and reinsert the battery in Samsung Galaxy Camera.
Before you Boot it up, Press "Volume down + Camera + Power" buttons to boot it up into Download Mode.
Step 6:
Once you are in download mode, connect the camera to Computer and get ready to Rock & Roll.
Make sure the drivers are installed for the Camera. If the drivers are installed, the ID:COM option will turn yellow.
Step 7:
This is the final step in which you press the "Start" button to get freedom. Once you have pressed the start button. Just wait until the device is rooted.
(*Make sure that you don't make any changes to the options present in Odin other than you have been asked to do.)
Once the process is complete, you will be successfully rooted on your Samsung Galaxy Camera running Android Jelly Bean 4.1.1.