It seems like HTC has also joined hands with Apple and Samsung in leaking its products prior to launch. In other words we can say that HTC has started to copy Apple and Samsung because the forthcoming Smart Phone of HTC, HTC ONE M7 has been leaked in wild. The leaked didn't happen today, it happened months before the official release, but today an affirmation of the preceding leaked images were done. We all know that today HTC will be taking the stage at 10:00AM EDT to announce the upcoming flagship of their supposedly called HTC ONE M7.
Before HTC could take the stage and unveil the upcoming member of the family called HTC ONE M7, we would like to remove the suspense that HTC has been teasing for past few days. In order to remove this suspense, we got some HTC ONE M7 Hands on Images shared to us by our folks at MobileGeeks. The images shared by MobileGeeks show complete hands on upcoming HTC ONE M7 that is only few hours away from the release and confirms the authenticity of alleged leaked images of the smart phone as legit. This means the previously leaked images of HTC ONE M7 were legit and not fake.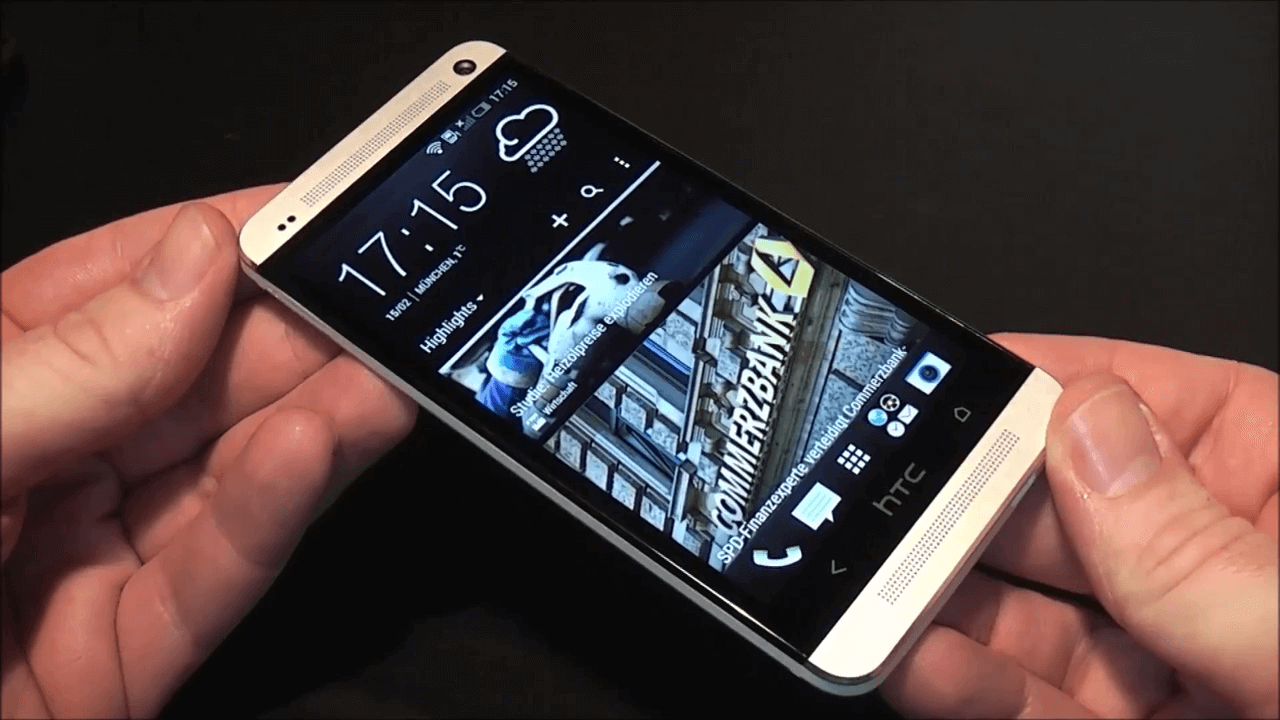 Below you can see a complete Gallery of HTC ONE M7 hands on side by side.
After seeing the hands on images of the upcoming HTC ONE M7, we can say that it will be a good competitor of the iPhone 5, Galaxy S3, and Galaxy Note II. Moreover, we can see a bit imitation of the iPhone 5 design is being done by HTC in its forthcoming HTC ONE M7. However, copying and pasting in smart phone industry has become a fashion or you can a rule. Every one can imitate each other without any hustle.
The specifications of ONE HTC or HTC M7 are a screen size of 4.7-inch with 1920X1080 resolution, Android OS 4.1.2, a processor four-core Snapdragon S4 clocked at 1.7Ghz with 2GB of RAM, a digital camera revolution of 13Mpx coupled with a Rear camera and front camera of 2.1Mpx, 2300mAh battery, 32GB and 64GB of internal Storage.