Getting Weather Forecasts from Apple's newly introduced SIRI, the personal assistant would have been a great source to check out until today. If you are still relying on this artificial intelligence voice assistant to acknowledge you about the Hurricane Sandy, then you are doing the biggest mistake of your life. The hurricane Sandy is just coming to New York and Apple's voice assistant made for the iPhone says that there is not hurricane coming to New York. According to SIRI, there is no such thing as Hurricane Sandy coming to New York because it couldn't see any Hurricane Sandy coming up its way in New York.
If you have relied on SIRI for the weather update, then you really need to go out and see our self because SIRI has epically failed to report about the Hurricane Sandy coming to New York. This discovery of SIRI answering wrong was done by an anonymous user who asked SIRI about the storm of the century and SIRI Replied, "I don't see any reports of hurricanes."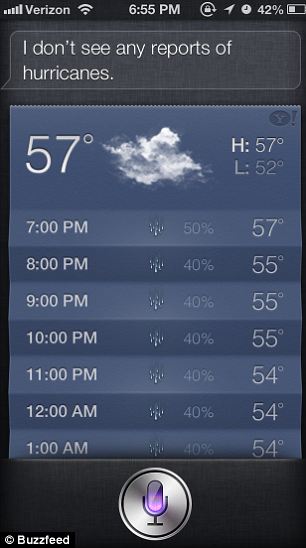 After reading about this illogical reply from SIRI, we took our iPhone 5 and asked SIRI, if there is any Hurricane Lined for New York. Guess what, SIRI replied the same.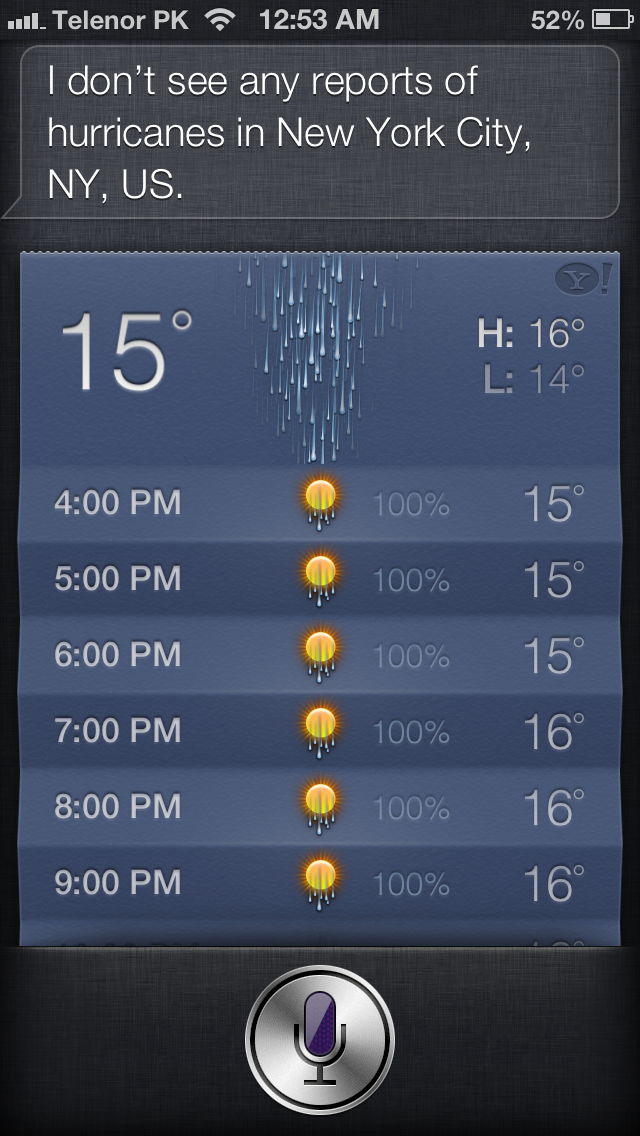 However, Hurricane Sandy is approaching New York at a speed of 201 miles per hour with winds blowing around 90 miles per hour.
Currently at the moment, Atlanta city and New Jersey are under water affected with Hurricane Sandy. Later on, more cities expected to be affected. While the Hurricane Sandy is going through, we would recommend that not to use SIRI, the personal assistant because you will be trolled with the weather report of SIRI.