TechGlued reported earlier about the Google Media Event to hold on October 29 that was right after the iPad Mini Media Event. The iPad Mini Media Event kicked off on October 23, where as the Google Media Event was scheduled right after six days ahead of the iPad Mini Media Event, in order to give Apple a tough time. Unfortunately, on October 29, Microsoft planned to announce its Windows 8 Phone. In addition, with Microsoft and Google, we would be having two separate Media Events on the same date. Each of the Tech Giants would be announcing something new in different cities.
However, it is the time for Microsoft to rise and shine on October 29 because Google has cancelled its Media Event due to Hurricane Sandy coming on the playground where Google had planned the Media Event would take place. According to the Verge, Google has released an official statement saying that the event has been postponed due to Hurricane Sandy coming on October 29 and the place where they had to debut the Media Event is in Evacuation state.
We are canceling our Monday morning event in New York due to Hurricane Sandy. We will let you know our plans as soon as we know more.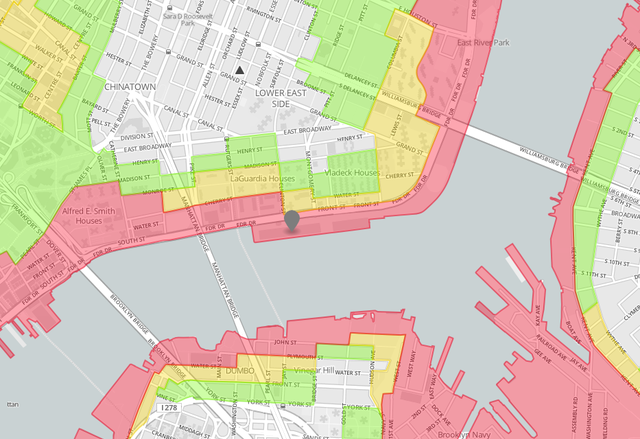 As you can see in the image above the location of Google Media Event is around the corner of the river.
Google was looking for a big playground sort of place where they could invite many media personals and unveil many new products, one after another. This is the reason Google sent out Media Invites with the name of "The Play Ground is Open."
The plan of Google Media Event on October 29 was leaked prior to the Media Event. The leaked plan suggested a new Android Update, Nexus 10 Update, and LG Smart Phone Lineup were to be released. Full plan can be viewed here.