The month of October 2012 is going to make history. This month is going to be a very special month because competitors will be going head to head on innovative product releases following each other after one another. The tech giant companies are going to announce the new product lineups after one another. The companies have sent out Media Invites after one another. The events are placed one after another. This one after another are the well-known companies and every one knows them. The first Tech Giant is the Fruit Company, Apple and the second company is Google. These two companies will go head to head this month by releasing new and innovative products.
The preceding week, Apple issues October 23 Media Invites saying, "We 've Got A little More To Show" and six days Later Google jumped in saying, "The Play Ground is Open" on October 29. The Media Event planned by Apple is just around the corner, where as the Google's Media Event is still a week away. The Media Event by Google will take place in New York after exactly six days after the Apple Media Event. This is the point where the real competition starts. Apple will release iPad Mini along with many new refreshments and some updates. Later Google got the Play Ground open in which they would be announcing real time product lineups and updates.
However, Google has been educating its Employees regarding the upcoming Media Event and the products that are planned for the release on October 29. This information was told to The Next Web by an anonymous source. Not only the information regarding the event was told to The Next Web, but every single thing that can come on the October 29 Media event was also unveiled.
Lets start with the first thing that we also reported in the preceding rumors that we could expect on this Media Event by Google.
Android Jelly bean OS 4.2.1
When we gave you the news about the upcoming Media Event by Google on October 29, we told you about the rumors that Google might announce a software update of its existing Jelly Bean 4.1.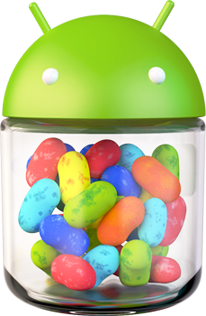 This rumor is now confirmed that Google will be unveiling a software update of OS 4.2.1 in which they will introduce new design of Play Market, Multiple user accounts on the same device, and improved Panorama photo experience.
On the other hand we also told you to expect some hardware entry because Google has got the Play Ground open that means Google will be on the roll for the new product announcements.
LG Nexus 4 & Nexus 7
On the hardware side, we can expect many new products that are lined up for October 29 Media Event. The first product that we can expect to arrive is LG Nexus 4 which has made an appearance on the internet so many times that Google thought to announce it in real time on the Media Event. Following the LG Nexus 4 launch, Google Nexus 7 with increased storage capacity from 16GB to 32GB will also be unveiled.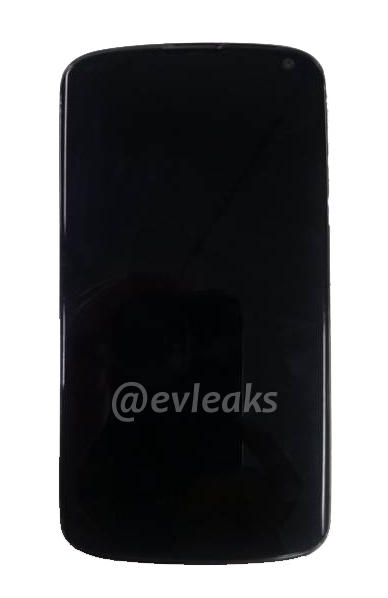 Both the devices are said to be running Android OS 4.2 built in. Moreover, the LG Nexus 4 will feature a quad-core 1.5 GHz Snapdragon processor, 4.7-inch 1280 x 768 display, 2GB of RAM, 16GB of storage, an 8-megapixel rear-camera, 1.3-megapixel front-camera, and a 2100mAh battery.  Above is the image of alleged LG Nexus 4 design.
Google Nexus 10
Finally, yet importantly, it is widely expected that Google will be bashing up the iPad Mini unveiling by announcing an upgraded Nexus version from 7-inch to 10-inch. This new updated stream of Nexus 10 will feature an Android 4.2, 2560X1600 resolution and have a PPI (pixels per inch) of around 300. The codename of Nexus 10 is "Manta". Google has been using this codename internally.
However, we are skeptical about the above-mentioned releases and cannot confirm anything coming on the Media Event rather than the update of OS 4.2.1 named "Key Lime Pie". Everything will become known on October 29.