The heat is raising so fast that i0nqc the German Security researcher and iOS Hacker who showed the first proof of iOS 5.1 Jailbreak on iPad 2 and later on iPad 3 has now released a video showing the Untethered Jailbreak for iPad 3. First it was the Dev-Team member @MuscleNerd who showed the iPad 3 Untethered Jailbreak with his own exploits and now i0n1c showed a video of the Untethered Jailbreak of iPad 3 running iOS 5.1 and Cydia v1.1.5.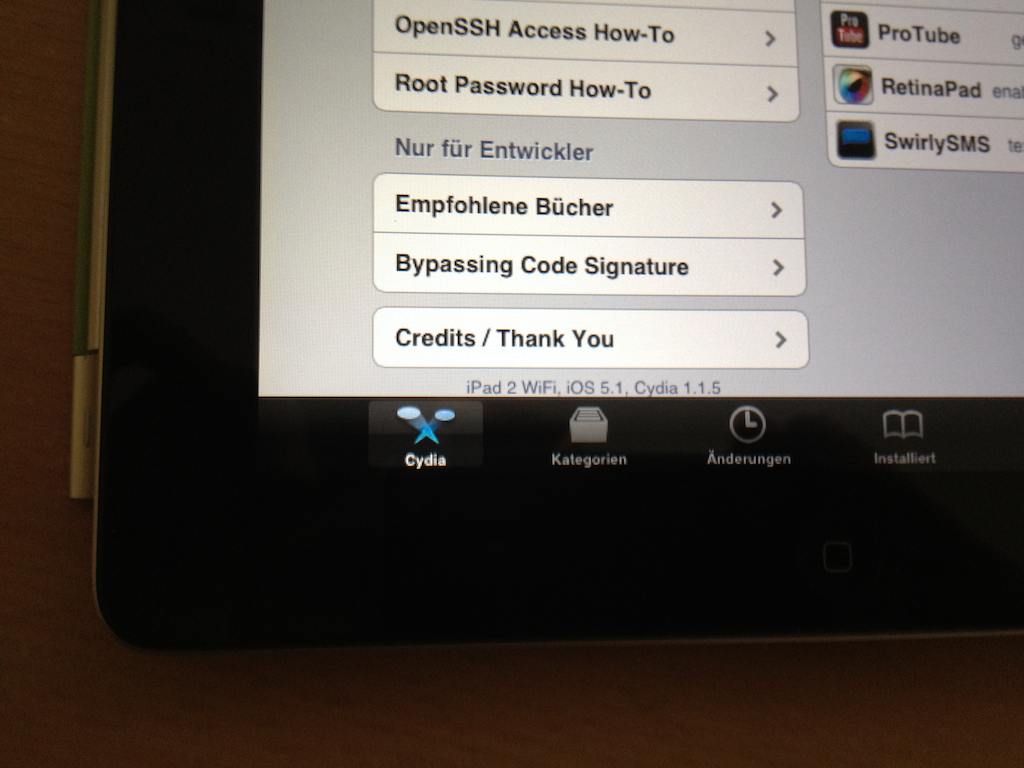 You can see the video below.
Video:
It seems that i0n1c has made a great progress regarding the Untethered Jailbreak for iPad 3, iPad 2, iPhone 4S and all the older Devices. This doesn't mean that i0n1c will be releasing the Jailbreak any time soon. He might have to work more on the Untethered Jailbreak like @MuscleNerd announced that he has also Jailbreaked his iPad 3 using some other exploit and it needs some extra work to be done.
The competition between these two people is rising from time to time. At the time of iOS 5.0.1, it was only @Pod2g who came up with the Untethered Jailbreak for iPad 2 and iPhone 4S. This time @Pod2g is working separately to find some bootrom level exploit for iPad 2 and iPhone 4S. He might be busy in finding a good exploit for iPad 3 on iOS 5.1. But it seems that @Pod2g time is to rest and others time is to work hard to make the Untethered Jailbreak come to public. Time will tell about the Jailbreak and the tool in which it will arrive and whom exploit would be used.
The New iPad gets Jailbroken on the release day in 2 different subcontinents is really a mysterious thing. Either Apple has lost the war against the Jailbreak community or they are giving them a free hand to play their move and then they will play their move. This iPad 3 launch will make a history in the Jailbreak world. This will be the first Device to get PWNED after few hours of its launch. If we recall the launch of iOS 4.x.x, @Comex was the first one to show off the Untethered Jailbreak for it and when iOS 5.x.x debuted, no one was even close to the Jailbreak. There was no news for months about the Jailbreak for iOS 5.x.x.