While everyone was busy in the line for the New iPad also called the iPad 3 by some. They missed out some really interesting news today. At first they missed out the news which we reported that @MuscleNerd had tweeted that they got three new angles by which they will jailbreak the New iPad after it is released. Before that i0n1c had shown some proof of the Untethered Jailbreak on iOS 5.1 on iPad 2. He also vowed that he would Jailbreak the iPad 3 whenever he gets his hands on to it. Now it looks like @MuscleNerd wont the game and he has successfully Jailbroken the iPad 3 in no time.
After the purchase of an iPad 3 @MuscleNerd Tweeted some pictures of the iPad 3 running Cydia 1.1.5. The sales of the iPad 3 didn't passed few hours and it got Jailbroken in no time. This is the fastest jailbreak proof shown ever.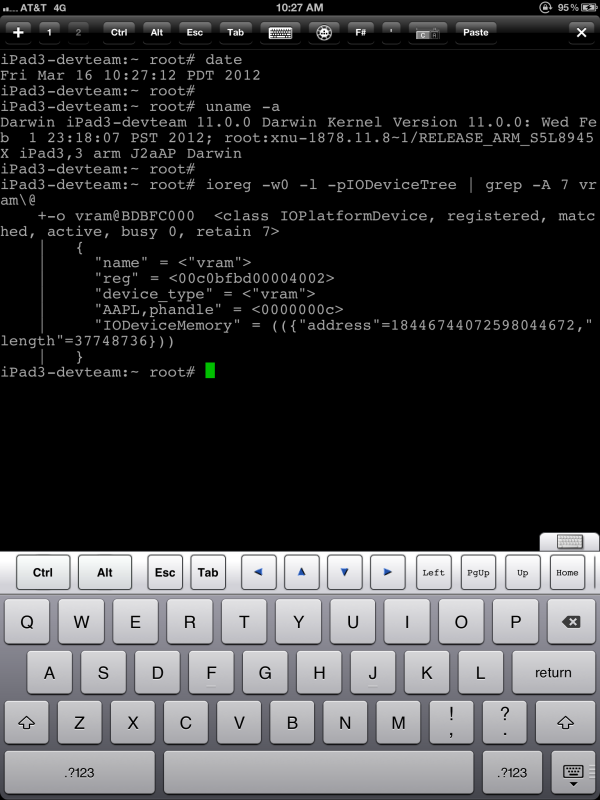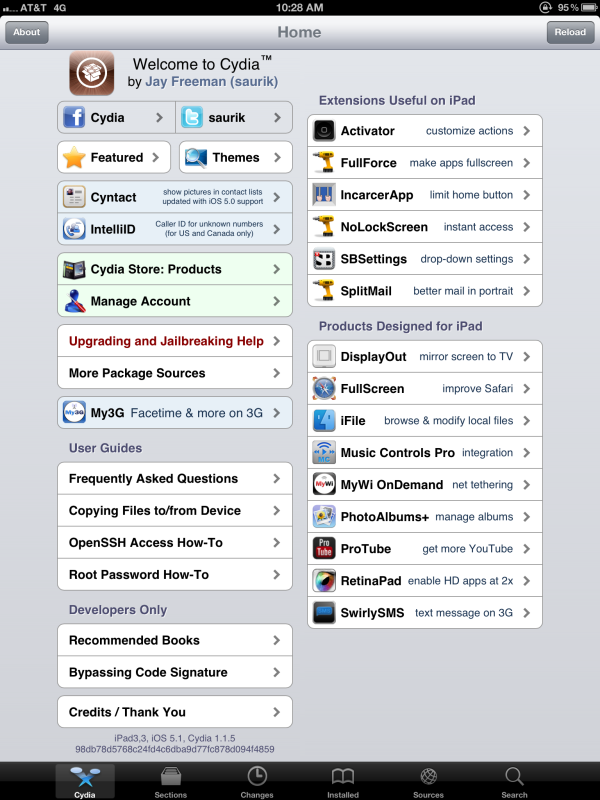 Above are the pictures Tweeted by @MuscleNerd on his Twitter account showing the proof of iPad 3 successfully Jailbroken on iOS 5.1. You can see the version shown in Cydia is iPad 3, 3 iOS 5.1, Cydia 1.1.5. The iPad 3 has been Jailbroken and this doesn't means that the release imminent or some time near. @MuscleNerd also stated that there is a lot of work to be done on the Jailbreak. These pictures were released to show a solid proof that the iPad 3 got Jailbroken and users buying it should be happy.
Those of who you got the iPad 3 today will be really happy and those of who you are planning to buy should hurry up before Apple releases any new update for the iPad 3. The ETA for the jailbreak is not known for now because a lot of work has to be done on the jailbreak to make it stable and error less so the end users get the bug free version of the iOS 5.1 Jailbreak. It can take up to months like the iPad 2 jailbreak on iOS 4.3.3 by Comex. He also showed up with a proof beforehand and the jailbreak came after few months.
This time we don't expect very much delay in the jailbreak for iPad 3 because i0n1c and the Dream are working on the iPad 3 Jailbreak. Anyone can come up with the Jailbreak as soon as the jailbreak is worked on and it gets stable for the release. All you have to do is just waiting like always and you will get what you want in no time.