The day before yesterday, Apple released revolutionary iOS Version of all time. This new revolutionary iOS Version is called iOS 7. Apple changed the tradition of iOS Versions by bringing in something new to its iOS Versions that is by changing the UI, Features, Icons, and many more things for which we waited for so long. Many of the features that are introduced in iOS 7 were already present in different OS Versions and were present in the Jailbreak Community since a long time.
Even after knowing and using the same features in different OS and in Jailbreak Community, people owning an iPhone/iPod Touch/iPad didn't hesitated to update their iDevices to the latest iOS because official is official. The amusement or we can say that the look of official thing is very different from having it the other way. At first, the things seem to be complicated because you are migrating from something old to something completely different and new.

Same story goes for the newly released iOS 7. With the release of iOS 7, many people are wondering on how to make this thing work, as it is completely new from its predecessors. Another reason is that people are comfortable with old UI and look of the iOS that was continuing from iOS 5 until iOS 6. It was easy for them to manage things because every thing was on their fingertips, but in the case of iOS 7, things are very different.
As Apple has overhauled the UI and design of iOS 7, people are having complications while operating it.
Therefore, we thought to come up with a comprehensive guide regarding How To iOS 7 Guide in which we would be making several how to's regarding iOS 7 on people's request.
The first request we got was regarding the Lock Orientation.
How To Enable/Disable Screen Lock Orientation in iOS 7:
In order to enable Screen Lock Orientation, you need to swipe up from the bottom of your iPhone/ iPod Touch/iPad Screen to enable Control Centre. Once you have swiped up from Bottom of your screen, you will see something similar as shown in the image below: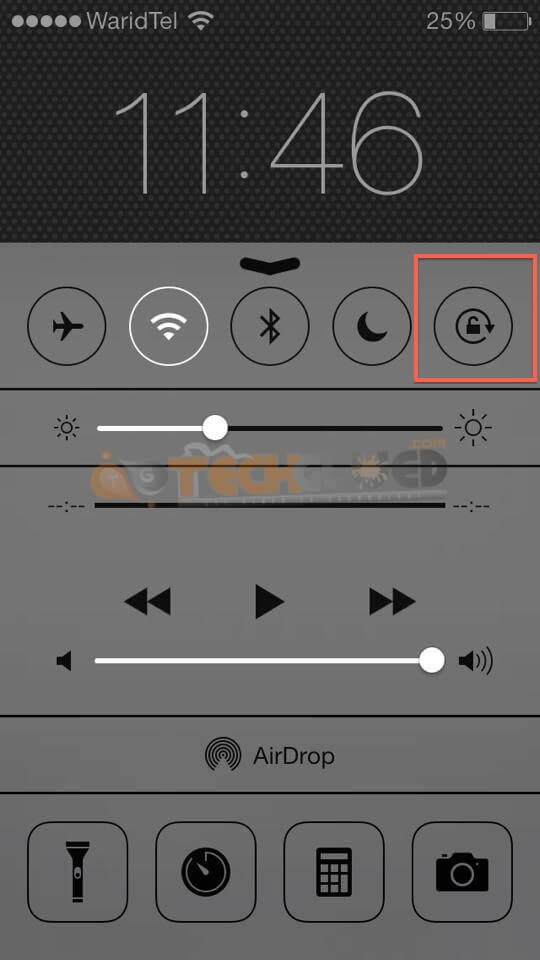 Once you are on this screen, simply tap the Red Marked Icon to Enable Portrait Screen Lock Orientation.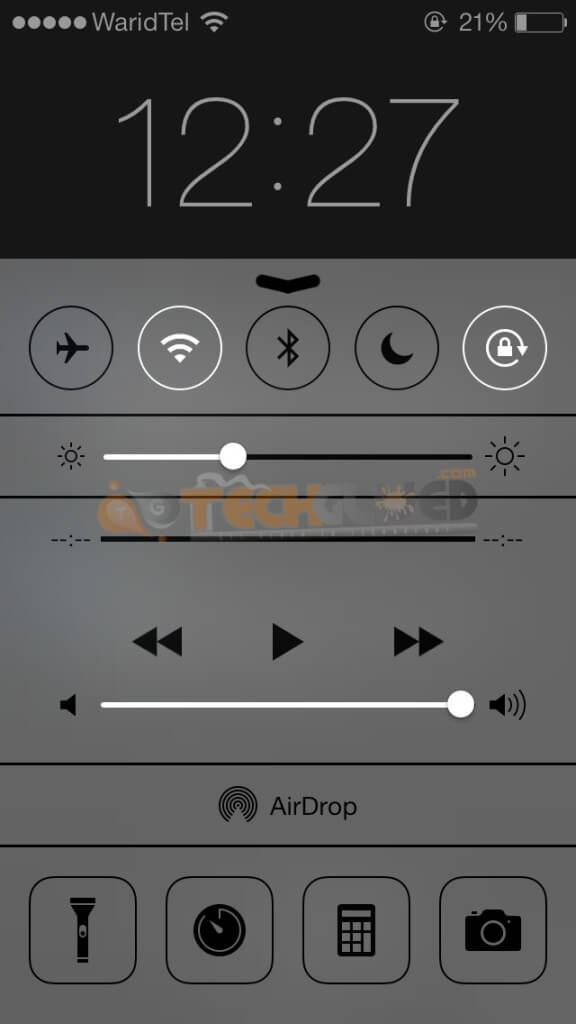 How to Enable Flashlight/DND Mode/Bluetooth/Wi-Fi in iOS 7:
Everything is present in the Control Center of iOS 7.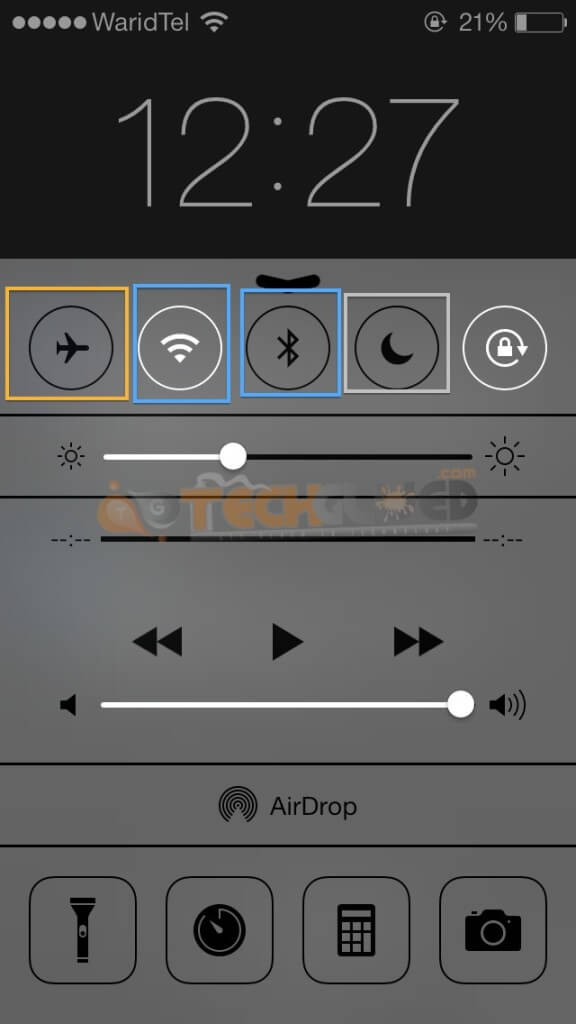 For your ease, we have colored out the icons that will help you in enabling/disabling the following features:
How to Enable Flight Mode in iOS 7:
To enable Flight Mode in iOS 7, simply see the Orange marked Icon.
How to Enable Wi-Fi in iOS 7:
To Enable Wi-Fi, See the Wi-Fi Icon marked with Blue.
How to Enable Bluetooth in iOS 7:
To Enable Bluetooth, see the Bluetooth Icon marked with blue.
How to Enable Do Not Disturb Mode in iOS 7:
To Enable DND Mode, see the Moon Icon marked with Grey.
The How To iOS 7 User Friendly Guide doesn't end here; it is open for everyone in reference of adding new things based on your request. The request to add a particular thing in the list can be forwarded from our Contact Us Section.
How to Turn Off FindMyiPhone in iOS 7 to Downgrade/Restore:
FindMyiPhone has been taken to a completely new level by Apple in iOS 7. Apple has improved the security feature in iOS 7 by allowing the user to lock down his iPhone upon stealing or being robbed. After the user has activated the lock down on his iPhone, the thief is long gone and the iPhone is useless. Want to know why, see our two-phase test present here.

In order to maximize the protection of your iDevice, the person restoring the iDevice would need to turn off the FindMyiPhone feature from iCloud Settings to continue with the restore/downgrade procedure.
Step 1:
Go into Settings, over there you will see iCloud icon, Press that.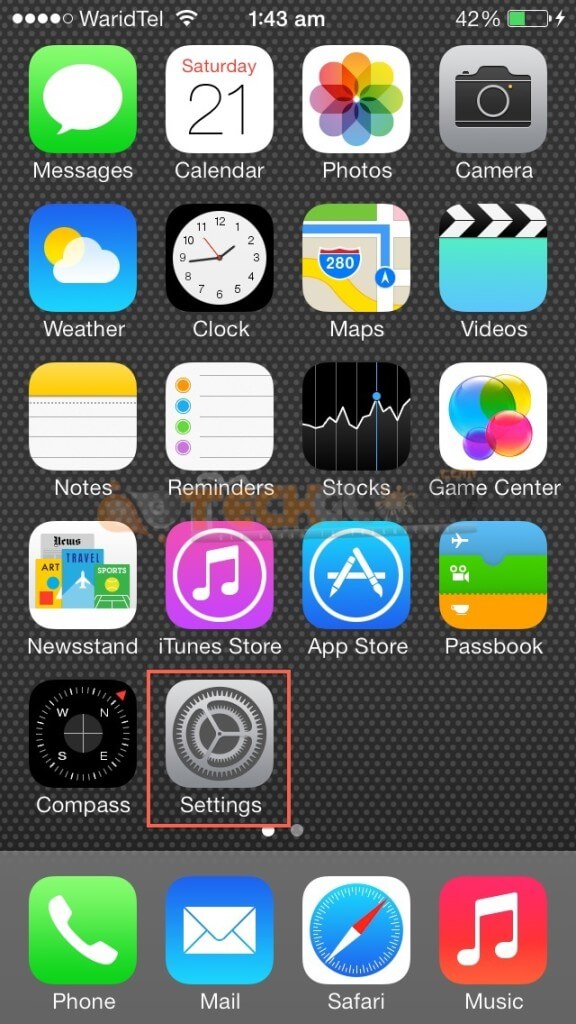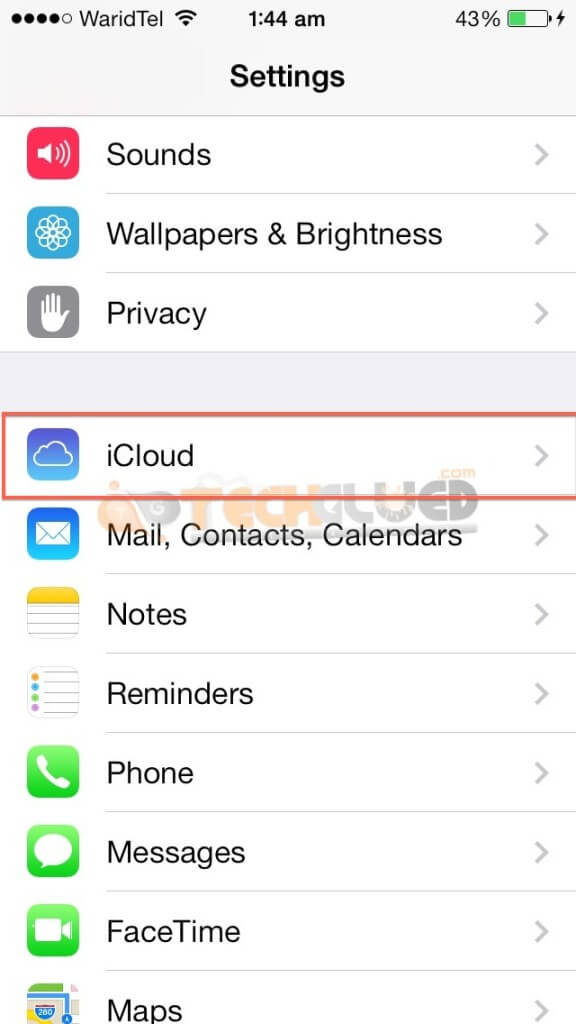 Step 2:
After pressing the iCloud option, you will see the following options from which FindMyiPhone would be last option. The option that you need to turn off.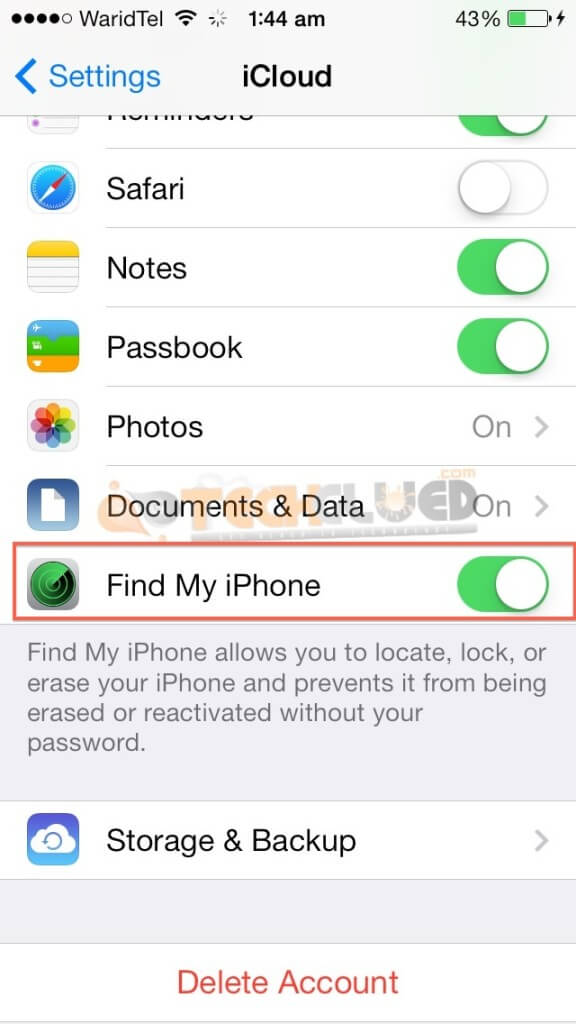 Step 3:
When you will try to turn off the FindMyiPhone feature, it will ask for your Apple ID and Password. After entering the Apple ID and Password, it will be turned off and now you would be able to restore your iDevice.