Well today at last the rumour mills for the iPad came to an end. As last month confirmed by the AllThingsD the iPad event to place on March 7th and it afterwards was confirmed by Apple it self to have the event on March 7th. The awaited iPad had many rumoured features by which many of them got up today. The disappointment for me was the new generations iPad name, its named as the 'The New iPad'… its awkward actually still its got all what everyone wanted.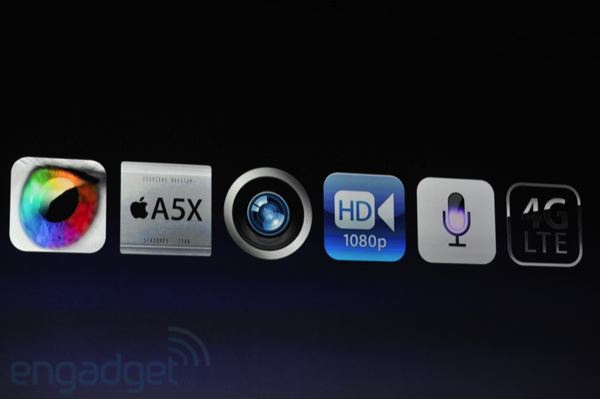 The new iPad has the camera named iSight, it consists of 5 mega pixel sensor, 5 internal lens. The video recording is of 1080p. On the other hand not the A6, but the A5X chip is magnificent, its dual core and the GPU is just a boom to the graphics. Its three times faster than A5 and from the other tablets. Thr A5X chip also is made for the relaible retina display, the best ever with the face detection feature.
Well, as many people awaited for Siri in the new iPad, it didn't reveal but the brother of it revealed, the Voice Dictation feature in the new iPad. 2048-by-1536 resolution of the retina display makes the reading crunchy by the help of the A5X boost. Apple has done a magnificent job here.
Leaving everything behind the 4G LTE is a drastic change, it allows up to 72 mega bytes per second of the downloading speed which is comparatively fast from other 4G LTE devices.
The new iPad will be available in the market from March 7th and is available to pre order from today.