Moments ago Apple released a new update to their iTunes Software to 10.6. The new thing is that the 10.6 version supports 1080p video playback and got some issues fixed. This update doesn't seem to be any major update. The only new thing in this update is 1080p Video playback.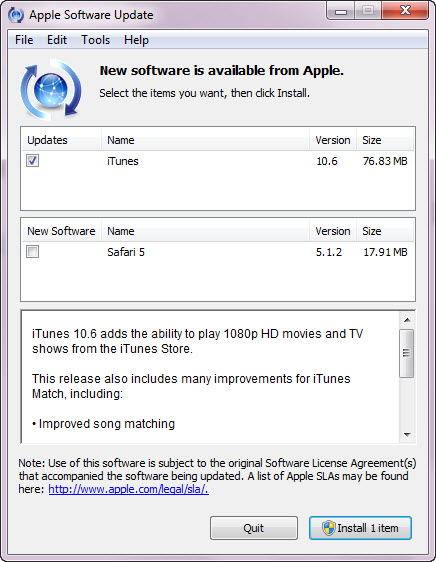 You can download your copy free via Apple Software update or visit the link below and download from there.
Download iTunes 10.6 from here.